Im new to this site, i really like what iv seen you all post on here so i thought id join. This is my old hakosuka, iv just put some plates and pipes on it.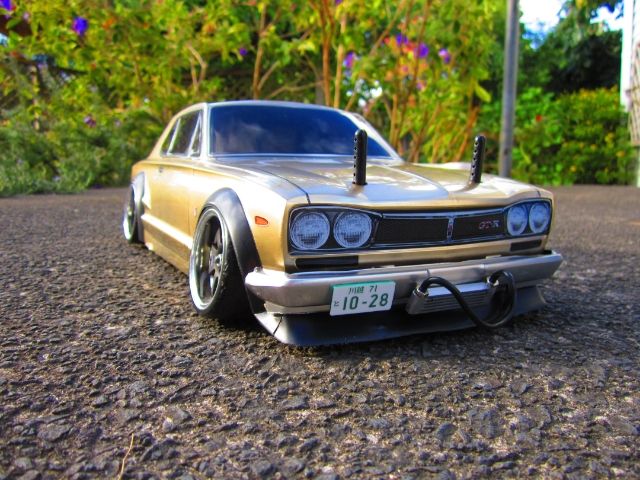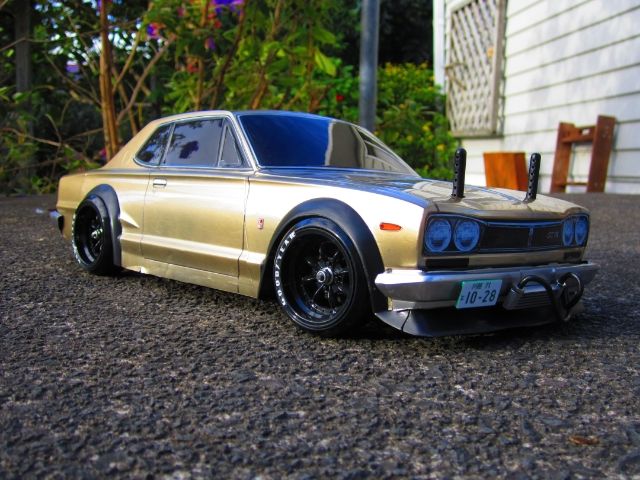 The oil cooler and number plates are made from styrene, the oil lines are electrical wire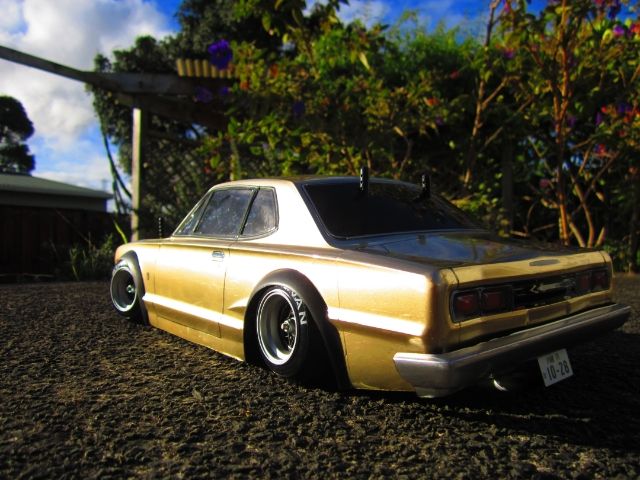 The exhaust pipes are aluminium tubes with burn marks from a lighter and then sprayed with flat clear.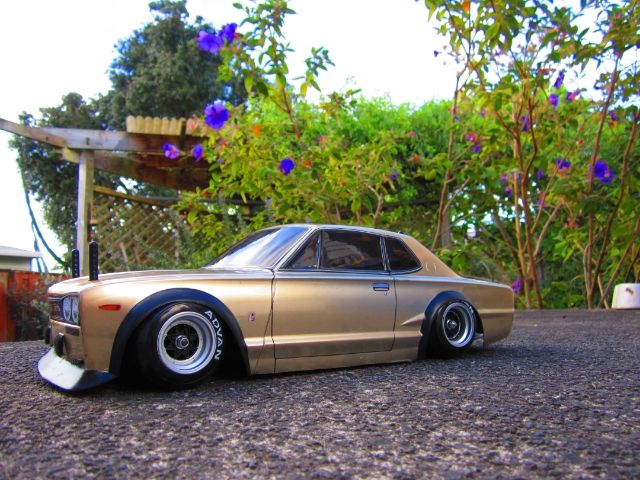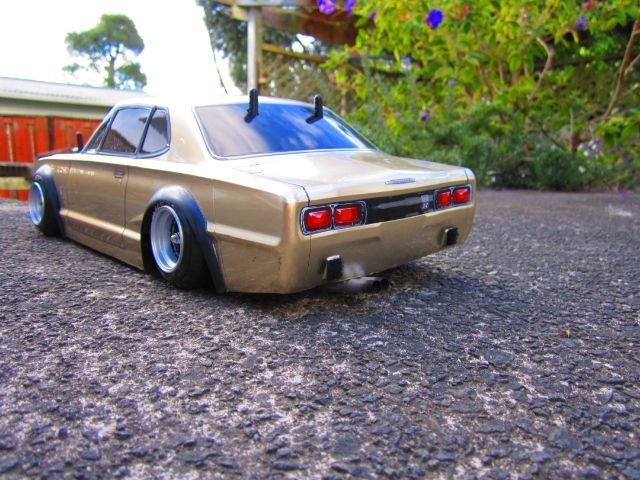 And the bumpers are mounted with velcro so they come off easily if contacted,
so you can just drive round scraping them.