Lets see those Evo's & WRX's
122 Replies, 90765 Views
Just want to share my ride
Tamiya EVO VII
Nice job, like the addition of the sunroof
Overdose Drift Package RWD
CER D08 Premium RWD
Yokomo DRB Overdose RWD
Ce-RX type R White Wolf RWD
(10-03-2013, 03:40 AM)

lougc8 Wrote: Nice job, like the addition of the sunroof
Thx, it was bit of a pain to cut in. The body is real thick right there
---
(10-01-2013, 04:01 AM)

cheeverSMASH Wrote: Where did you find that rally pig sticker? I have been looking everywhere for 1 10 rally/drift decals to no real avail.
Have you tried eBay?
http://www.ebay.com/itm/2-5-JDM-Sticker-...19e07b8aa0
(This post was last modified: 10-03-2013, 03:51 AM by kookieboi.)
stolen from facebook
Keep Drifting Fun
Here is my Evo X. Came with my MS-01D but it works for me.
Nice evo, got to counter with a subaru lol.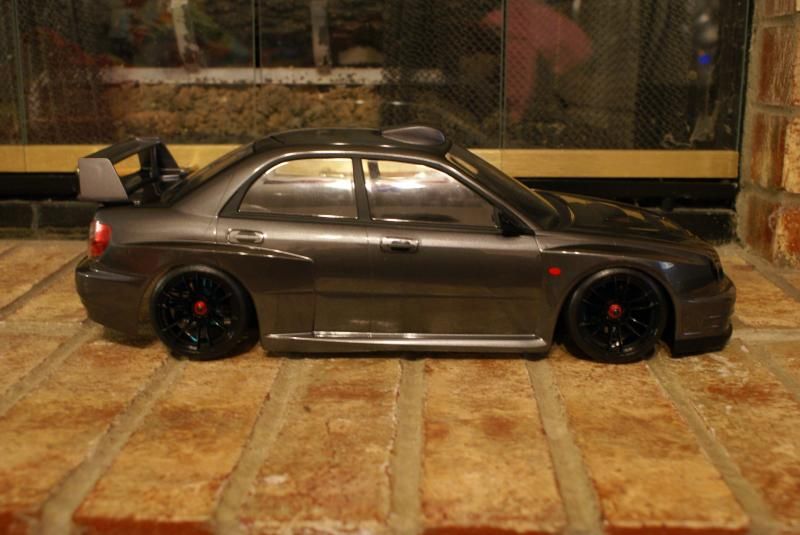 Overdose Drift Package RWD
CER D08 Premium RWD
Yokomo DRB Overdose RWD
Ce-RX type R White Wolf RWD
Users browsing this thread: 1 Guest(s)