Lets see those Evo's & WRX's
122 Replies, 90779 Views
(This post was last modified: 03-28-2014, 03:51 PM by Apocalypse.)
My fresly built Time attack Impreza
My first-ever attempt at making my own body. HPI 98 WRX. Chose this one because I love the wide-fender look of this body. Clipped the included wing once on a pallet during a drift and it flew off, but I like the little stub-post look anyways.
Wings?!? We don't need no stinkin wings!
Check out mine. I drilled those posts to add wing stays for a tall wing :-)

Sent from my SCH-I535 using Tapatalk
Keep Drifting Fun
The body all mounted up and sparklin. I'll be getting some deeper offset adapters for the back to get them flush, but the fronts are lookin nice and tucked. Lovin it!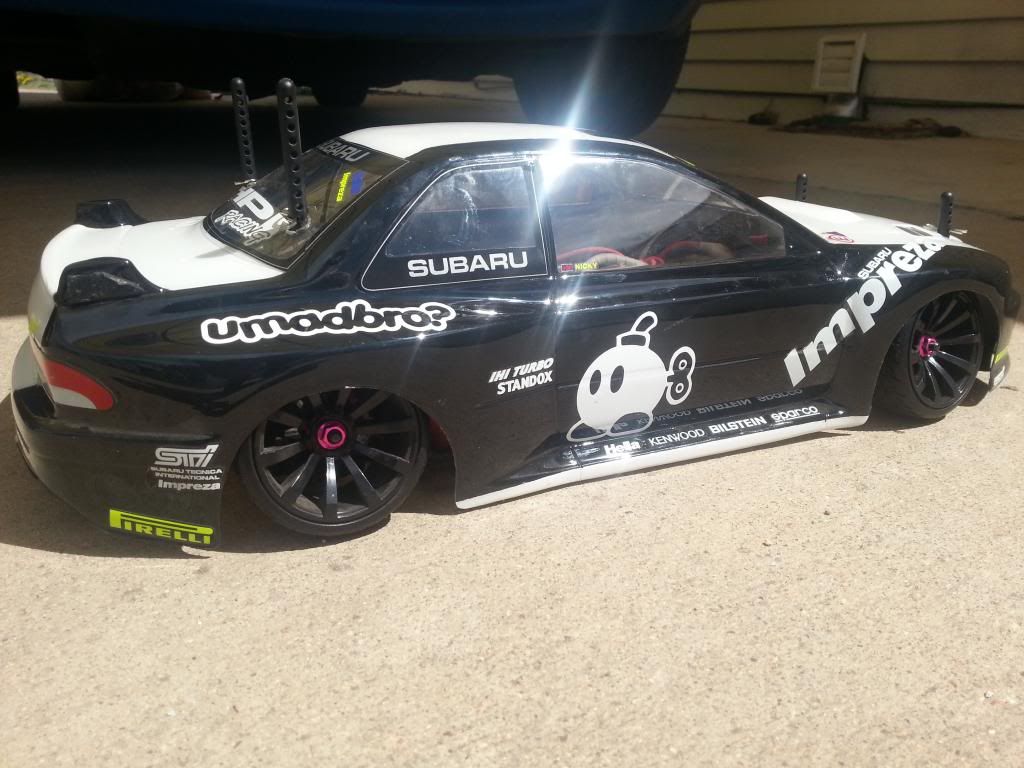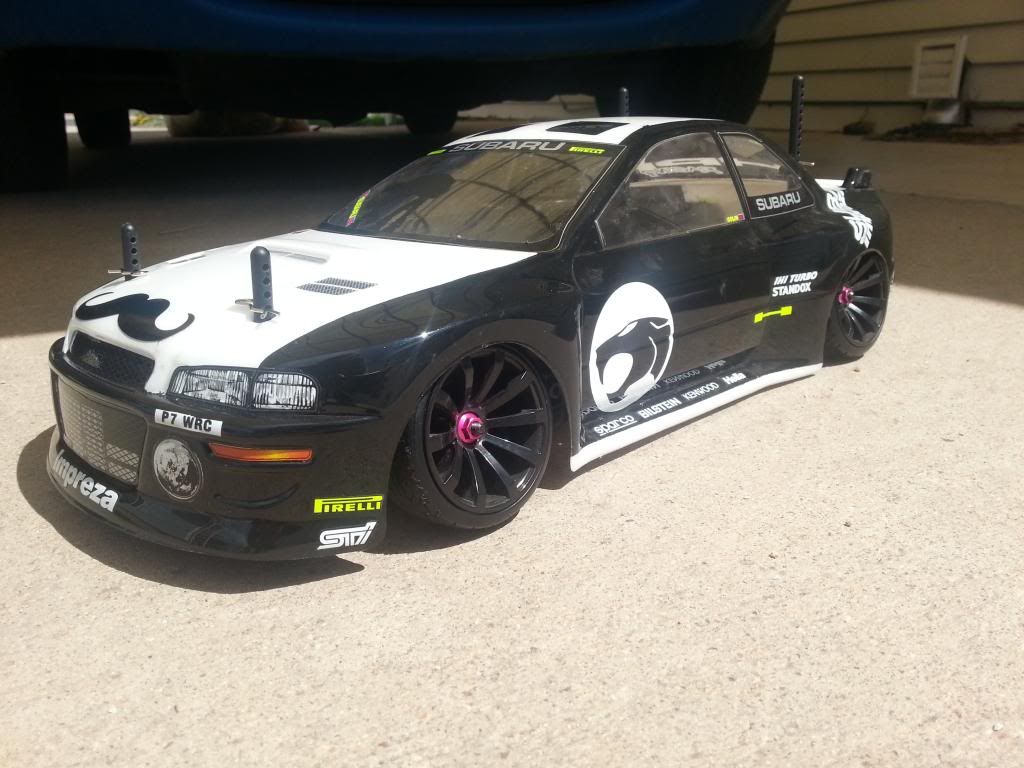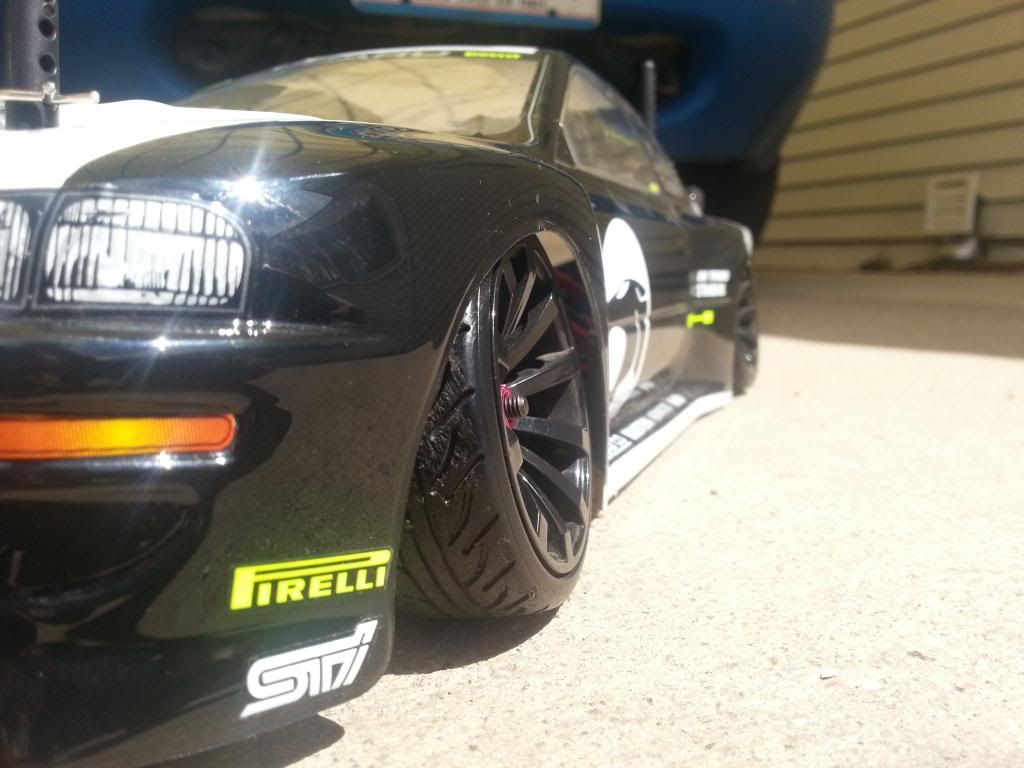 ...Keepin' it Steezy, While Keepin' it Real...

Sakura D3 2.14 CS-Novak GTB ESC-13.5T Sensored Motor/19T Pinion-Hitec HS-945MG-HPI 98 WRX Body-
(02-02-2014, 02:39 PM)

93redls Wrote: I call her murdy subby


063-001 by 93 red ls, on Flickr


061-001 by 93 red ls, on Flickr
Love the look on this, is the blue color I see on the paint because of lighting or there's a mix of blue in there?
Overdose Drift Package RWD
CER D08 Premium RWD
Yokomo DRB Overdose RWD
Ce-RX type R White Wolf RWD
(This post was last modified: 04-27-2014, 04:21 AM by lougc8.)
(This post was last modified: 04-27-2014, 03:21 AM by RCer.)
Maiki's GDB
TAM

IYA

-

NOSRAM

-

TEAM-

POWERS

-

SAVOX
Quote:
What diffuser is that?
Overdose DRB
Overdose Galm
Overdose Vacula 2
 
Users browsing this thread: 1 Guest(s)