Started out as a Tamiya Z-tune clear body. My first ever paint of a RC body. Tamiya PS-30 in 3 layers and then PS-5 on top of that.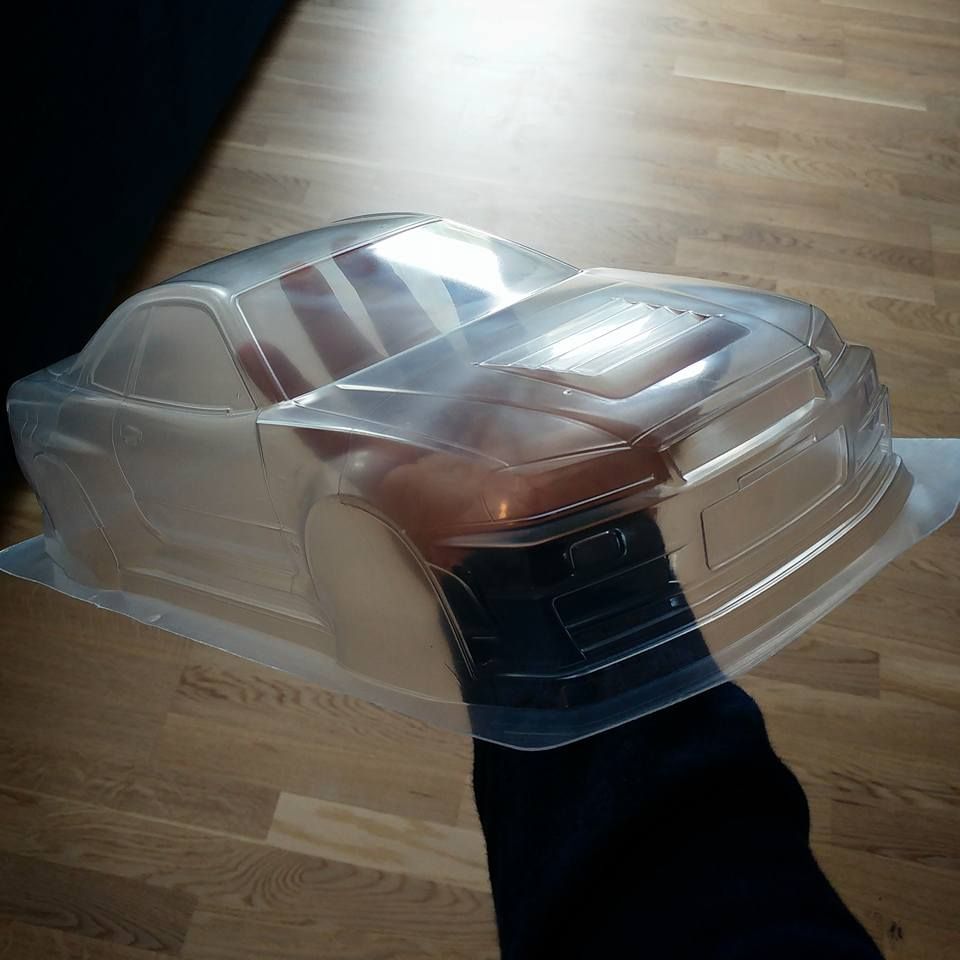 Fully stickered and LED lights mounted:
HKS style muffler:
Adjusting the muffler with the Sakura diffuser:
Cut out for a new Intercooler. The result was pretty ok:
Car mounted on the Sakura D4 chassie: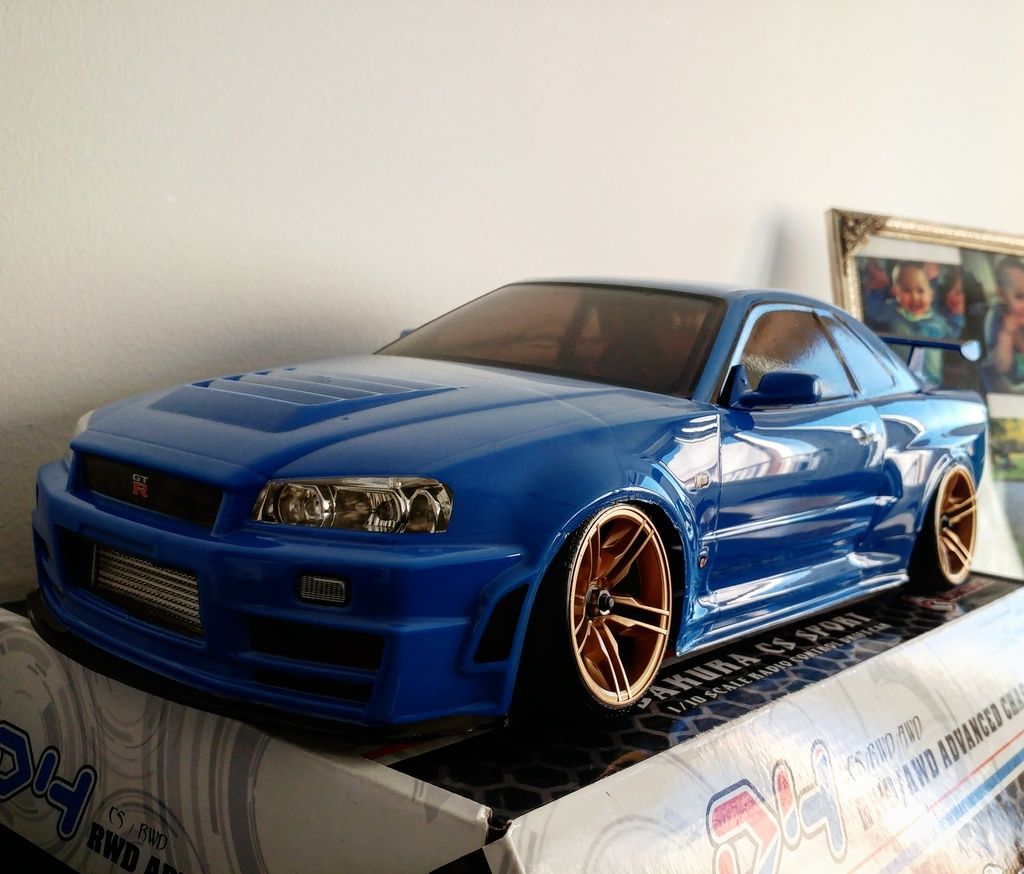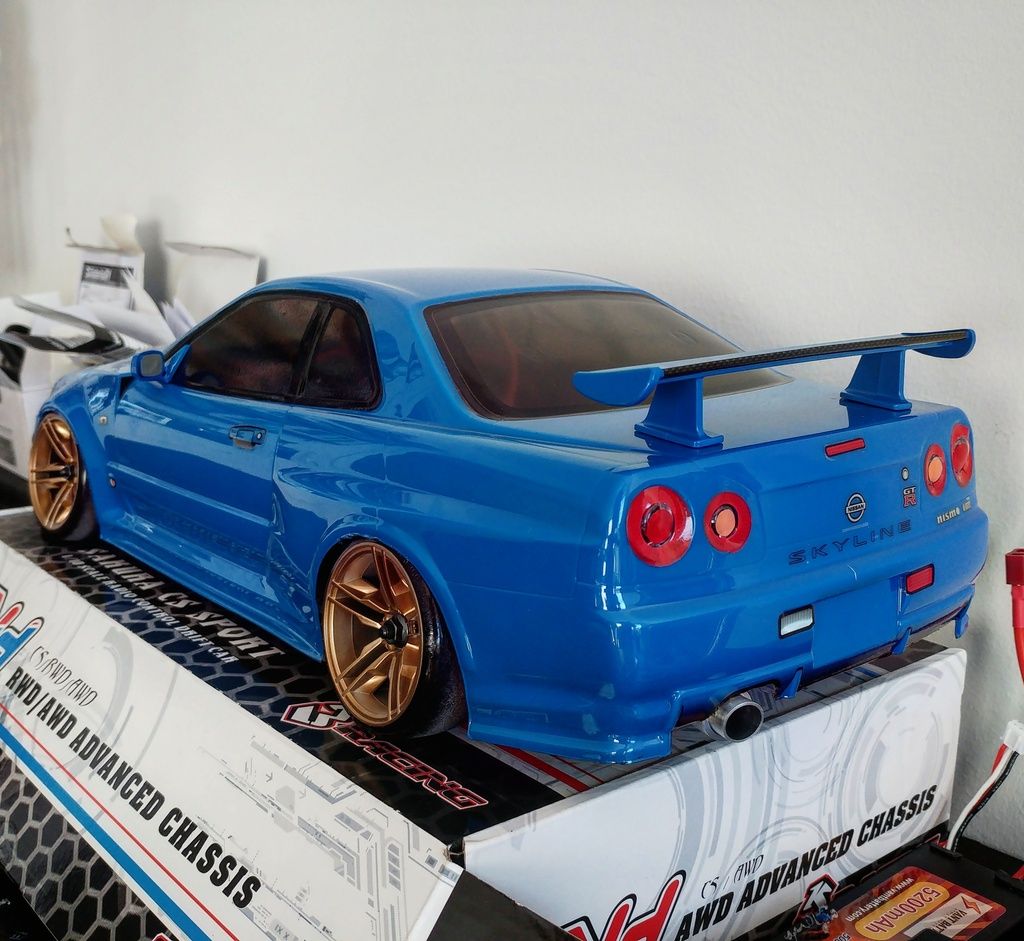 Now i just want to find something to replace those hideous fog light stickers in the rear with something that looks like the real deal. Also some scale stickers for HKS and Top Secret and hood pins.
The stock Wheels will also go. Just need to find something with offset 5mm that suits the R34 Shell good. Like Volk TE37.