03-26-2014, 09:55 PM
Hi all,
Im starting a new shell build, this time its going to be an ABC Hobbies Nissan 180SX "Kouki"
Link to the shell
http://abchobbyusa.com/nissan-180sx-late...y-set.aspx
I have found a ref image that im going to mimic, I love the contrast of the black doors on the grey body and over fenders..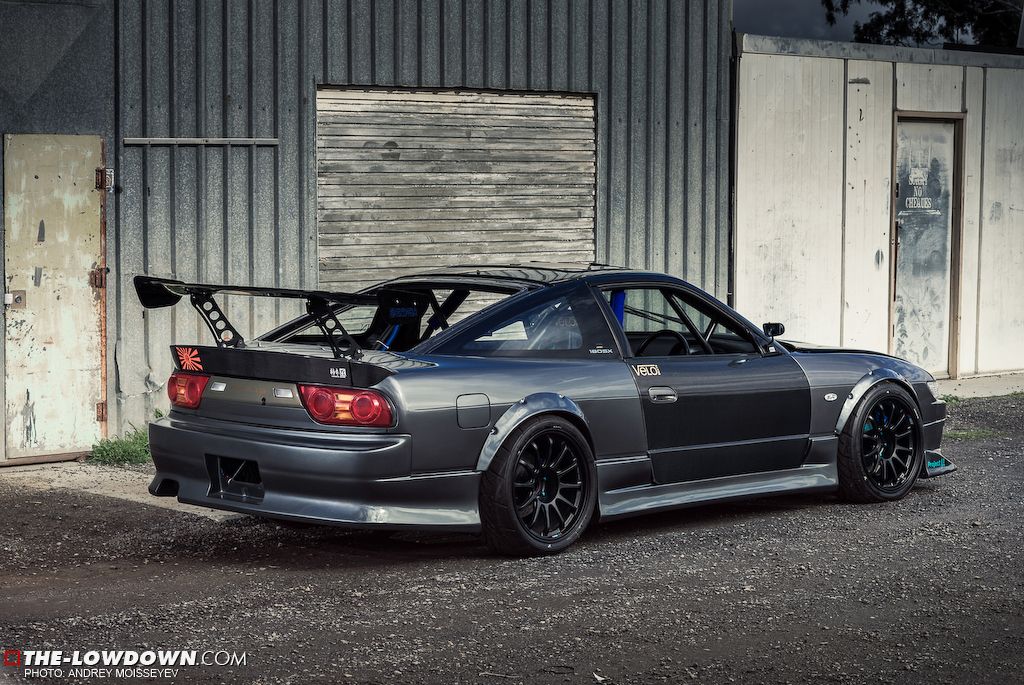 The quality of the ABC shell is really good!! Even the box is good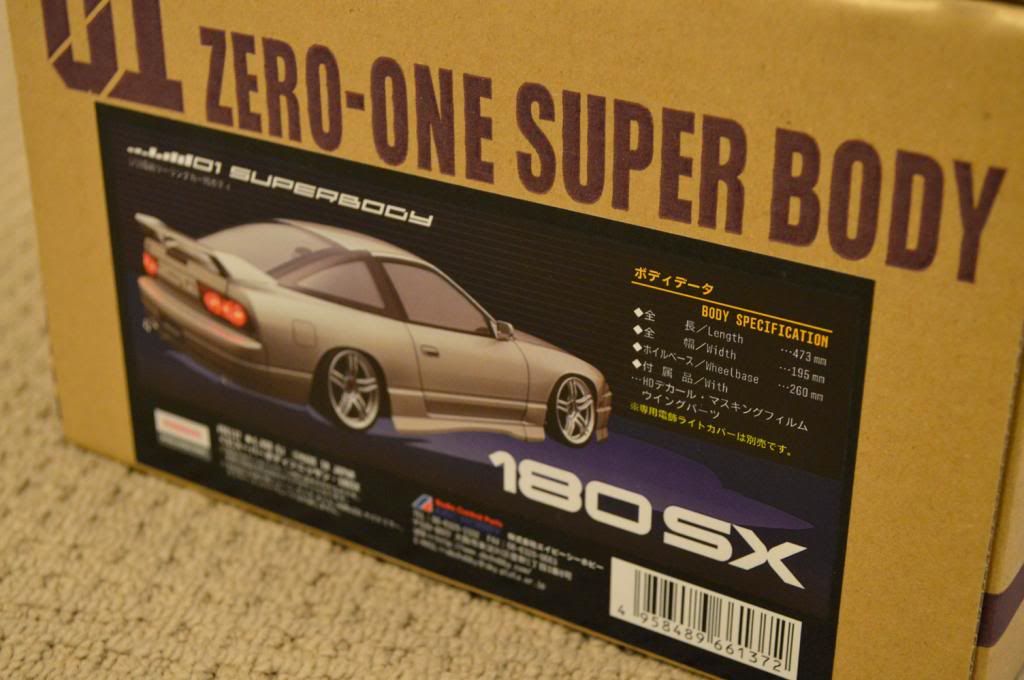 Quick test fit over the DIB - all good! fits better than the tamiya shells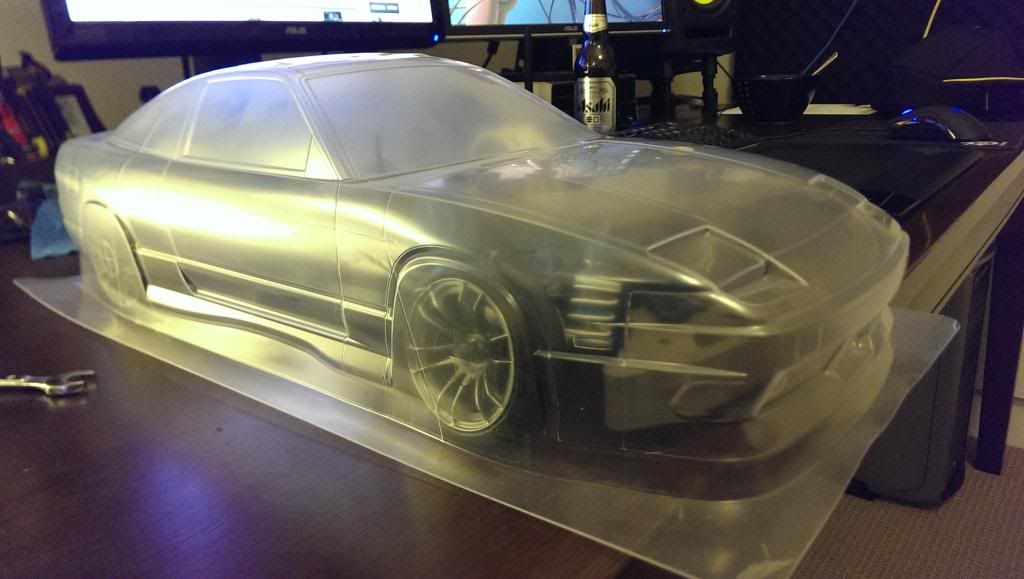 I started by making a roll cage, this is the first one ive built. I used hard coated cardboard straws and glued them up to shape. Then painted over the top black.
What it looks like painted
Sung fit but should be fine once painting is finished - will either use double sided tape or hot glue to keep it fitted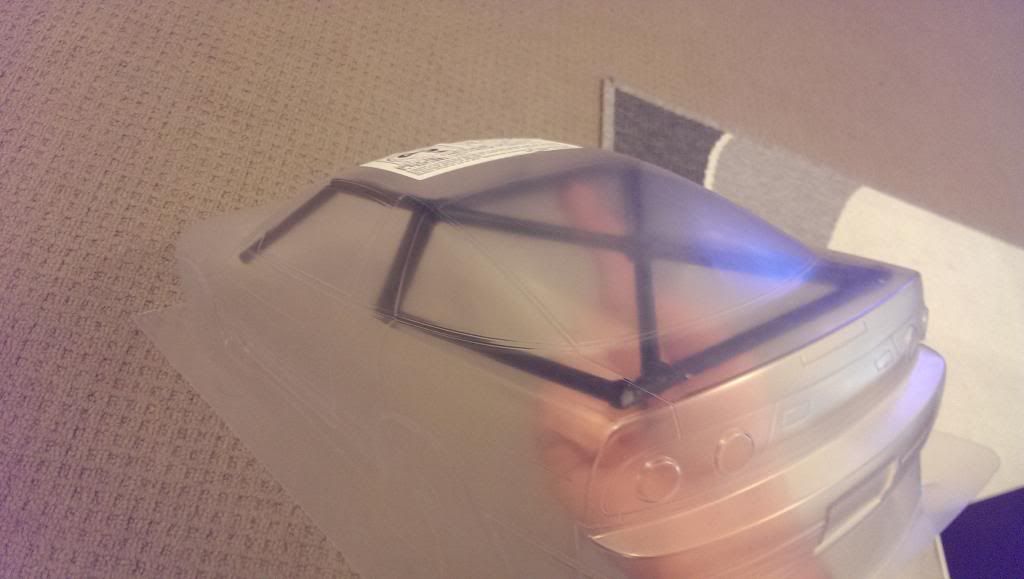 I have picked some speedway pal side mirrors and burn style exhaust to keep up scale realism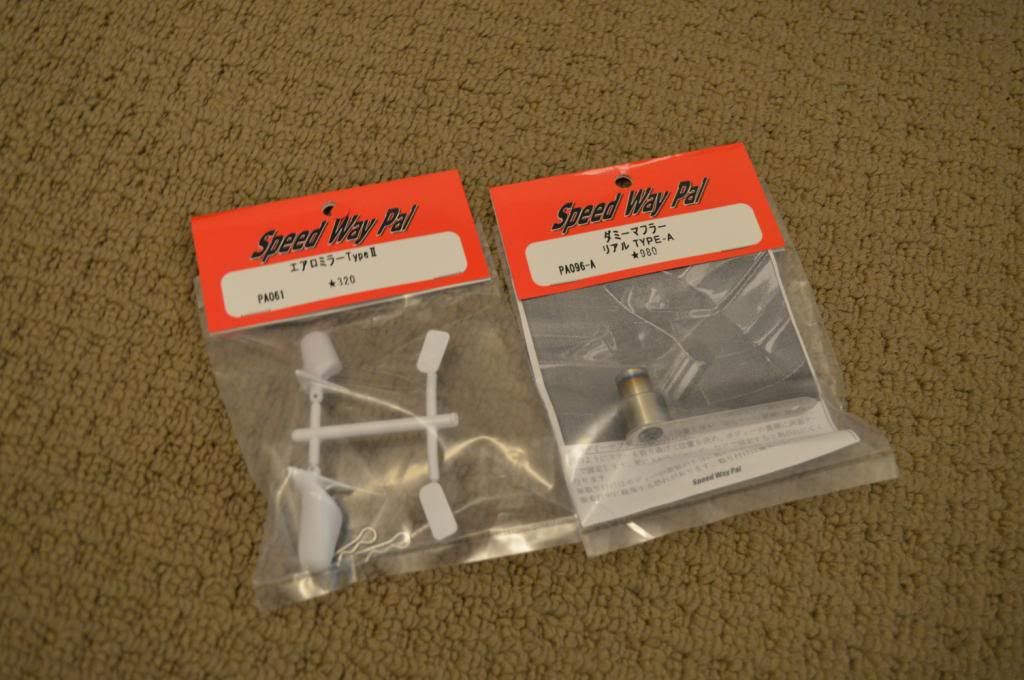 I love these replica burn exhausts!! I have dump pipes on each of my other shells.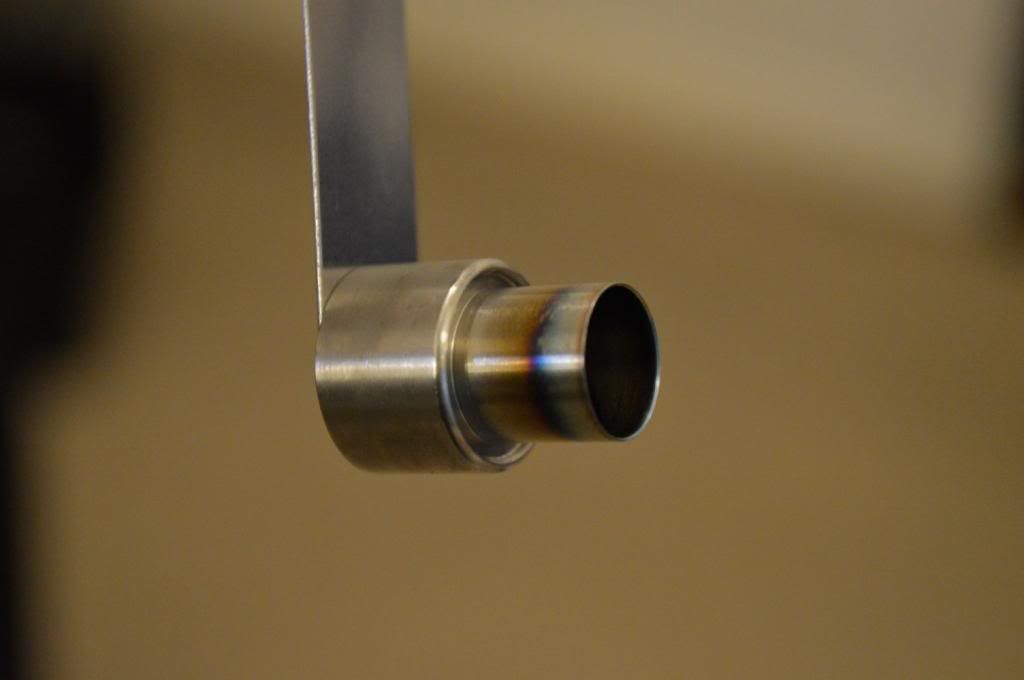 Im planning on doing a full light kit, I went with the GT Power 4 Channel Professional Kit. That has not arrived yet but will post pics when it does. Im using the ABC light buckets that im planning on doing black cores like the ref image below.
Masking up this car was not difficult, just separate out the doors and some trim lines. The quality of the masking stickers is very very good! they feel like soft coated plastic as opposed to thick lacquered paper.
Here is the gun metal layer finished up, I still need to paint the over fenders when they arrive - Im using Tamiya PS-23
Will look super slick once the wrapping is removed :D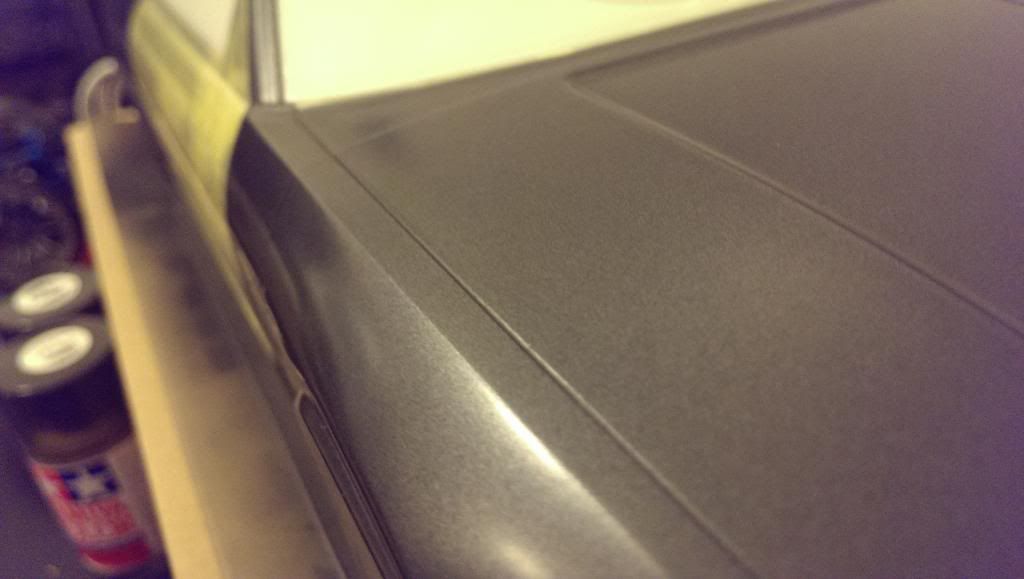 I will be backing the whole shell in black but coating the doors and trim with this second pass.. Once that is done I will tint the windows with a thin layer of tamiya smoke PS-31.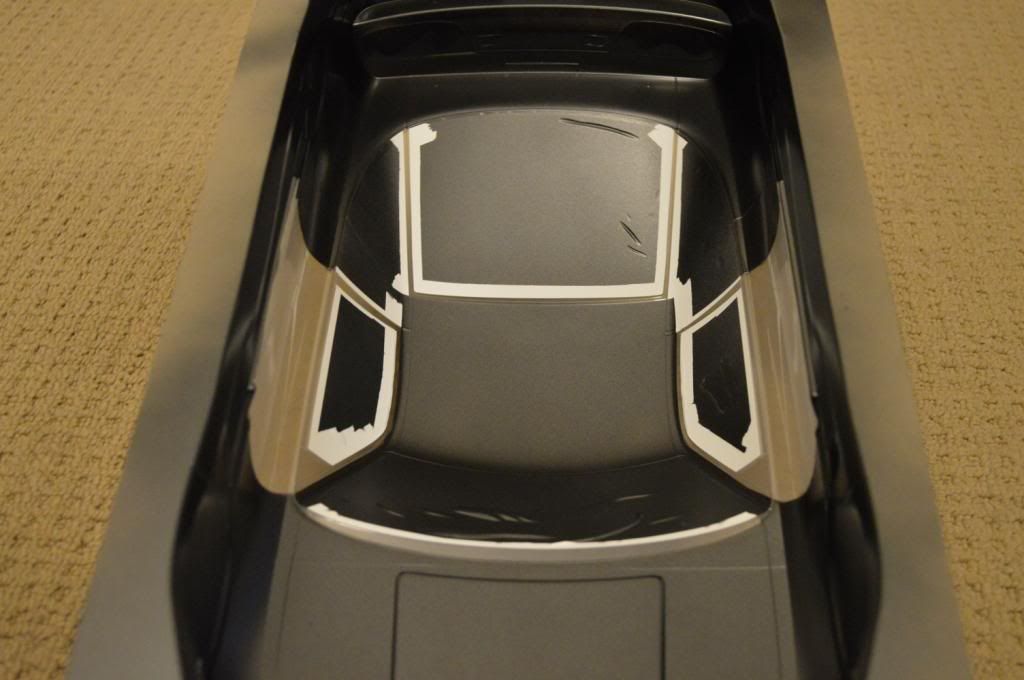 As I dont have any black paint the project is on hold so I will leave it here for now.. The plan is to do the black paint layer then install the over fenders with micro tapping screws.
Thanks for reading!