Thread Rating:
ae'86 "old banger "
Very creative
Currently working on a
RWD
Sakura D3
Check out my --->
build thread
Its nice to see people still doing drift pig style bodies. Nice detail-work on yours.
Team Ghost Drift
MST FS-01D cs@2.0
Yokomo DRB cs@1.8
Eagle  R31 RWD
Good work for an incredible style!
Drift with a smile!
So much detail!!!! I can't imagine the hours spent on this thing. Any videos of it rolling with a chassis?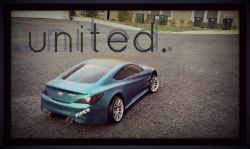 Not yet .next time at my track ill post some pics and vids .thanks for the nice comments!
cra2y details. awesome. Got to get me one of these for sunday runs.
Here For the love of RC Drifting
Users browsing this thread: 1 Guest(s)