05-14-2013, 10:41 PM (This post was last modified: 05-14-2013, 10:41 PM by drifter_0089.)
hey guys figured id put up a thread for my TT,
i bought it as an $80AUD rtr car, come with an rx7 body was the original tamiya shell.
for$80 i was really happy, especially to find out the car had a rear locked diff and a front one way...i was a little weary at first with the one way...but oh dam how i love it now! so much fun to drive so prredictable and easy to drive...wines its head off but hey i dont mind!.
I then bought my mate a tt01 as he wanted a car and we figured buying the same car would be a good start ( start for him, for me its been 3-4 years since i used a drift rc car) his car was a little dodgy but with some parts i bought it slides awesome now!
My car come with a stock HPI 15t motor and esc, but also come with a venom esc with LRP vector 15t brushed motor...i used this for literally a day and nope, flagged it off to my mates car nd bought a second hand 9t ezrun set up for cheap! its in my car ow and runs mint, went and bought a gt3b flysky radio and havent looked back, car is fu to drive and very predictable. since i got the car i bought the YR steering and front cvds rear dog bones rear C hub and front knuckles. after using the front knuckles for a little bit i found i could get more lock out of the stock knuckles, but after a chat with my dad, hes taken the YR knuckles to his work to modify them for more lock...will see how they turn out. im awaiting shipment of a pair of cvds for the rear of my car so i can use the rear c hubs. As for batterys i started out with your standard NMIH batterys but now have a pair of 4000MAH 25C zippy lipos and they go amazing! also about to upgrade servos! ill post a few pics from begining to where im at now and some of my past bodies too! if you have any tips im all ears cheers!
When i first got the car:
it then copped these goodies:
steering, knuckles and cvds:
my 32gtr on meshies: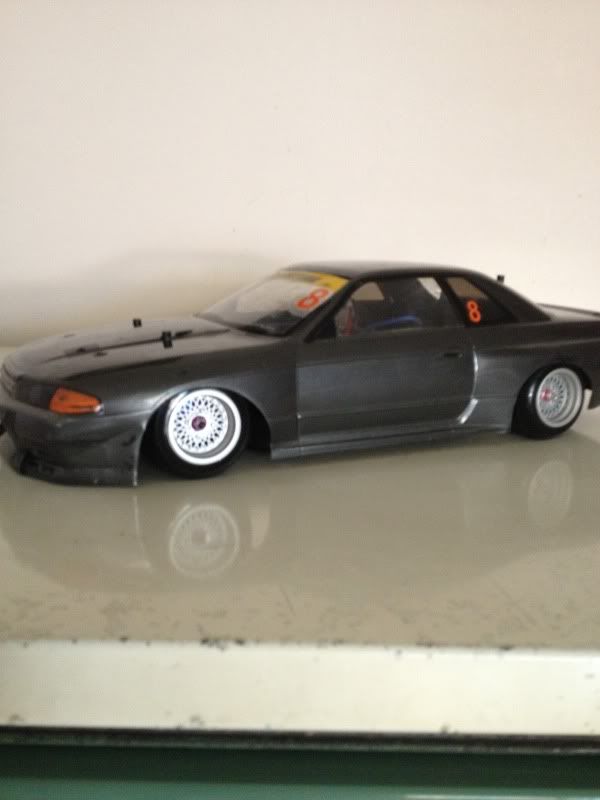 funny story i painted this body 3 or so years ago and got it back with the tt01 i bought lol
part 1
---
part 2:
the FDrx7 copped a bit of pig love: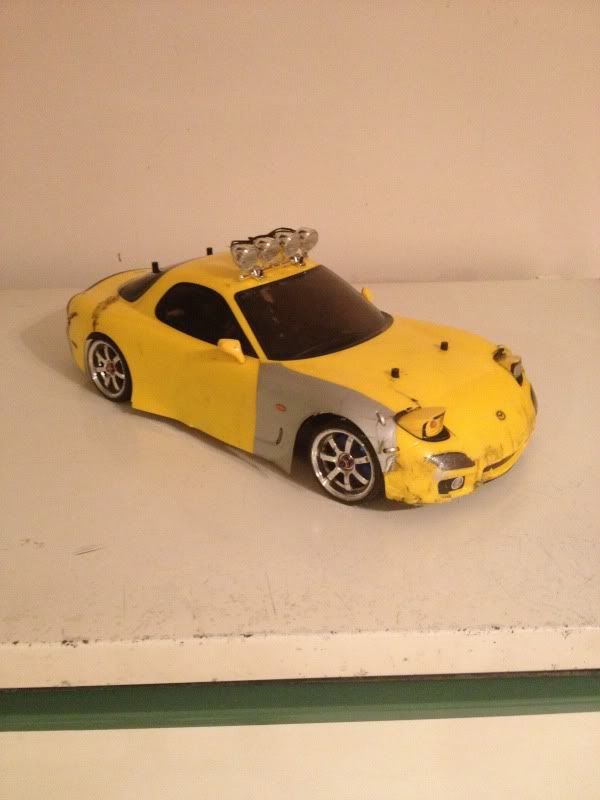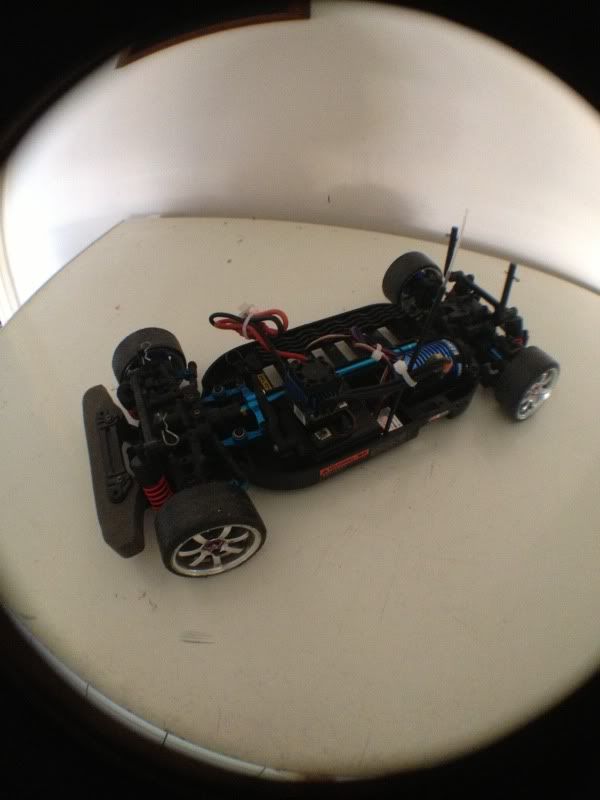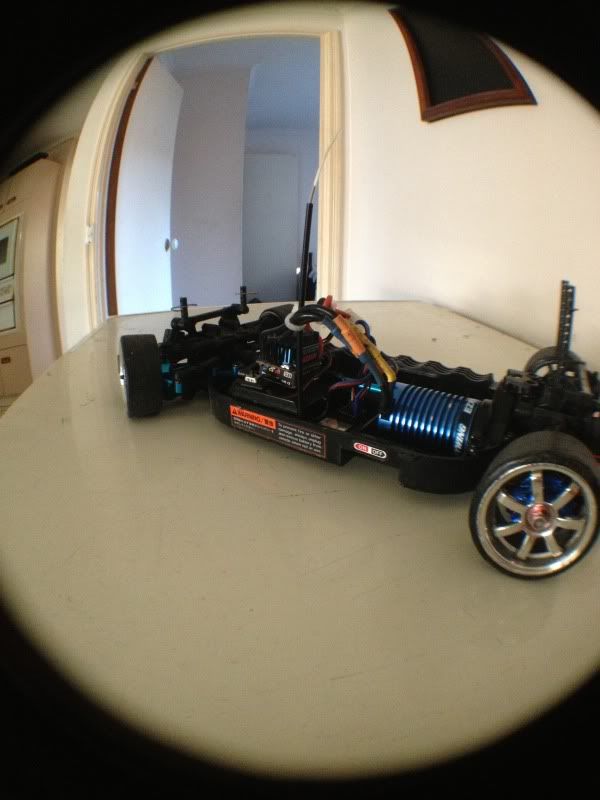 then went wheel shopping:
Lock with YR knuckles:
Lock with standard knuckles:
now my gtr as it sits with new wheels :