05-30-2014, 04:05 AM (This post was last modified: 05-30-2014, 04:08 AM by eazy street.)
hey guys,
So now that I don't do shells anymore, i've been flat out with Axial rigs. Then when all that is done. I looked at my pile of RC crap and decided to make myself a trike out of what I already have. So i monster up a R31FM with a bike. And now we have this..Gonna have to turn it into a rear wheel burnout machine, as this current foams and rear rubber set up is way tooooo much power. yeah, so there might be a trike drifter coming your way!lol..
Still WIP..
test fit.
mounted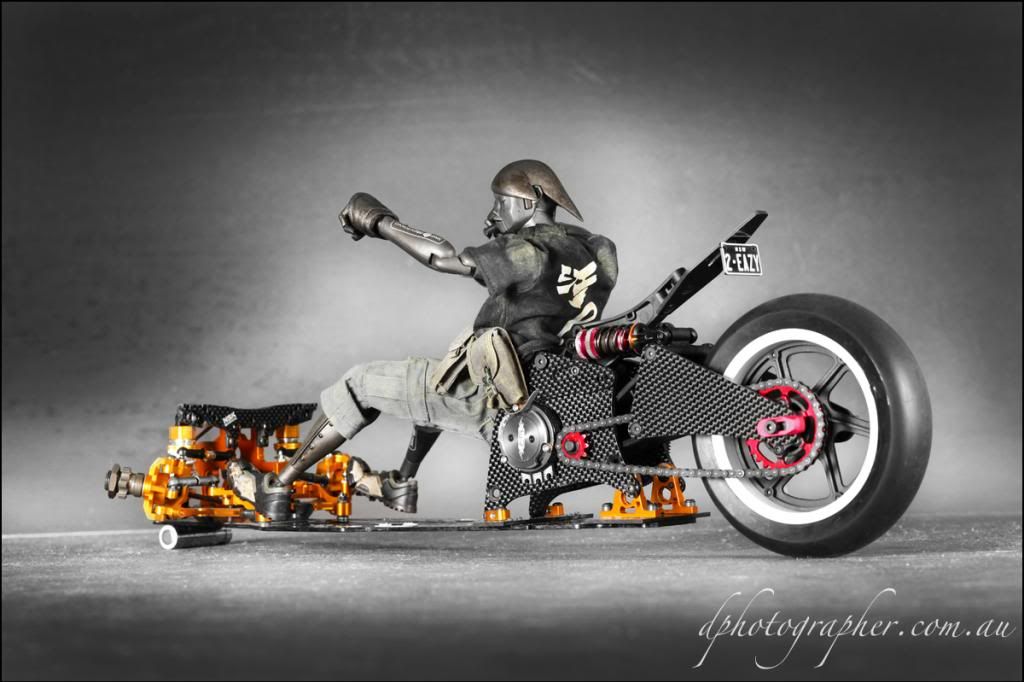 seat and handle bar test fit
RX, battery and ESC under seat fitted.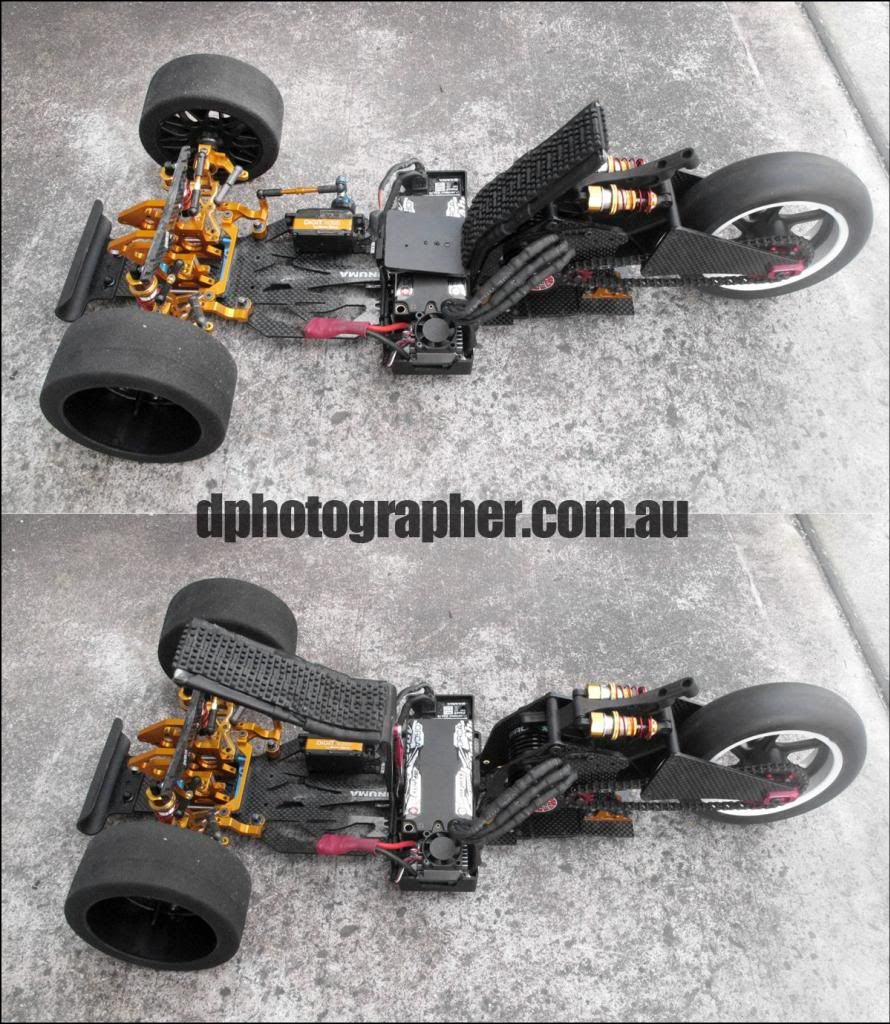 Handle bar and foot rest fitted..
TBC..