Thats the exact reason why I want to use the R&D BRZ.  It's different.  I don't like people telling me what I can and can't use because we all express ourselves a little differently. Who drifts a minivan in real life? but the Vellfire and HiAce both seem to be pretty popular. That said, thanks for the list. That was exactly what I was looking for!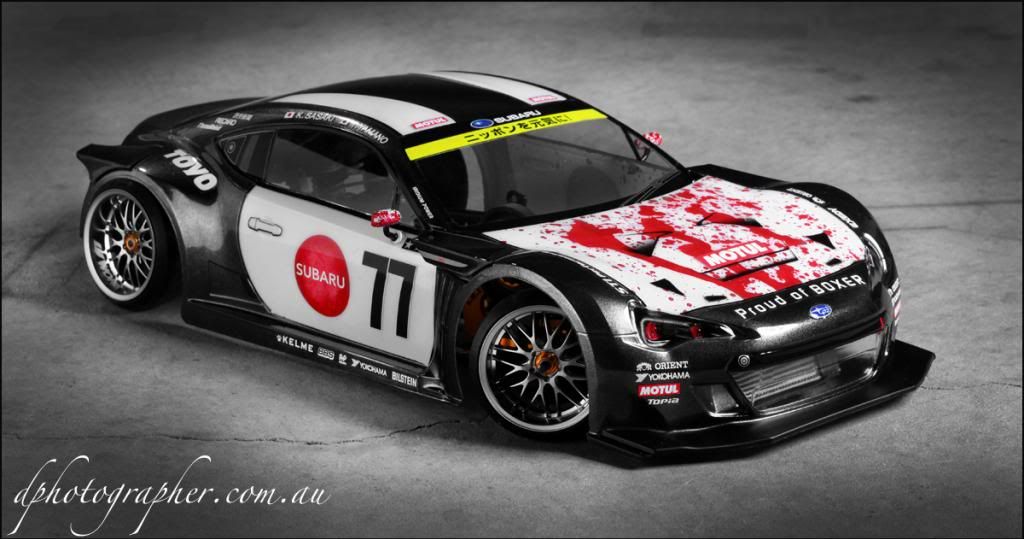 Russ it was from your Samurai and Tsunami 86 blog that I fell in love with this body. Lol, it's from your blog I fell in love with alot of things!
Nate that's a sick FRS!
So my top 3 right now:
-R&D Sport BRZ
-Yokomo HKS 86
-D-like Rocket Bunny
You're right about the Tamiya GT86. From some angles it looked like a Mazda Axela hatch to me
Don't be a douche

and help the next guy

.