I just got an used D3. It came as rolling chassis with FOW.
After an inspection I found that it doesn't have rear belt tensioner but the previous owner simply raise the bulkhead housing so the tension is just right.
However centre belt is shaken like mad on full throttle. Other than this it doesn't appear to have any problem. No CVD chatter at full lock. Everything is smooth.
So I'm ordering these parts
- D3 belt tensioner. I only got one to support the centre belt.
Should I get more for rear belt too?
- Belt set 138T, 519T and 186T as spare. I consider this consumable because it will wear out eventually. 
My current rear belt is 183T. Will this mean I really have to use tensioner?
- Aluminum hex wheel adapter 5mm
- New wheels. I just want a set of white wheels that's all.
What more do I need to have a reliable car without any potential breakage?
I'm running RacerStar 3900kV motor + 60A ESC and 5200mAh 2S battery that fits snugly in to the tray. I don't think I'll pull it out because it'll bend the top plate.
I only had a chance to run it for half a battery pack. My initial impression is this car is very easy to drive compare to my micro drifter (1/28 scale, 50:50). 
I was expecting it to spin out because I read that 2.1 CS ratio maybe too much for beginner, which I consider that I'm one. This is my first 1/10 drift car after all.
I love how violent the rear kicks out and it only kicks out whenever I want to.
Here are some pics.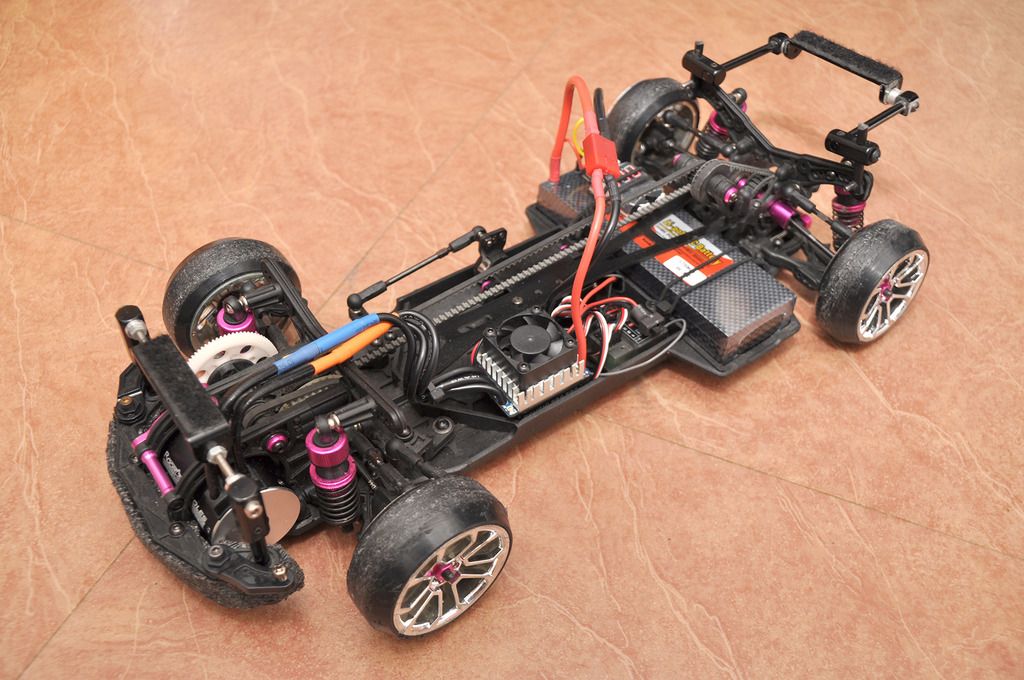 Rear assembly: