Thought it was going to be a while until I started another project but I couldn't help myself
Not going to fill this space with a chassis build you have all seen a million times. Already have some of the necessary mods FOW (installed) and Ultra-wide angle driveshafts (in the mail). Also ordered a Speed Passion Reventon S ESC w/ Competition V3.0 10.5R motor (in the mail).
To cap this one off I went with a D-Like FD3S.
All trimmed up and mocked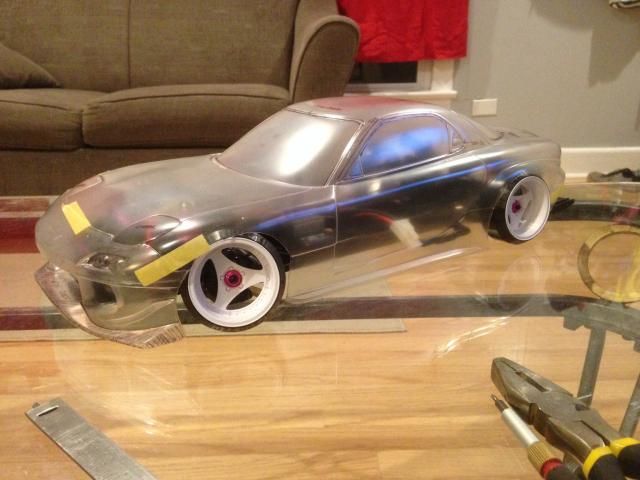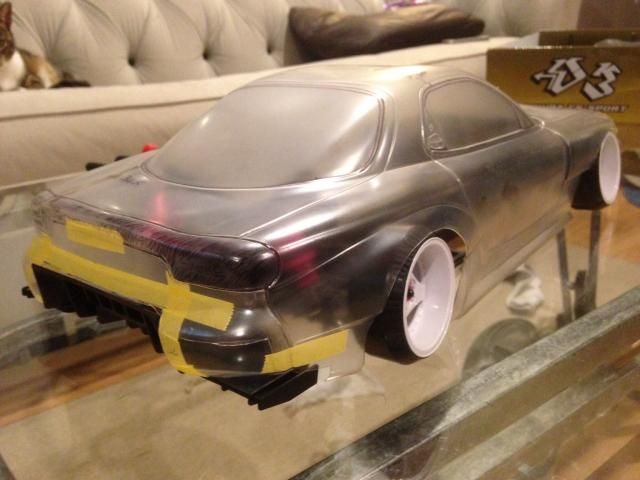 Decided to use the chassis diffuser so had to trim up the back end quite a bit and move the upper section of the diffuser out about half an inch.
More progress as parts come in and will be painting soon.