Thread Rating:
Lets see those AE86's!
Nice work man

Sent from my C6603 using Tapatalk
Real 1:1
vs
1/10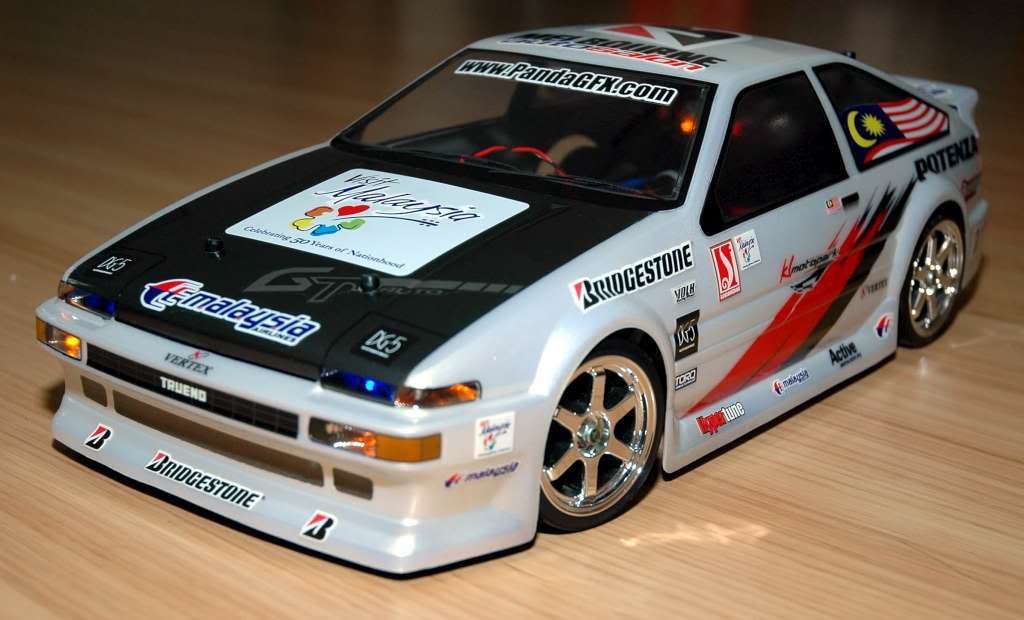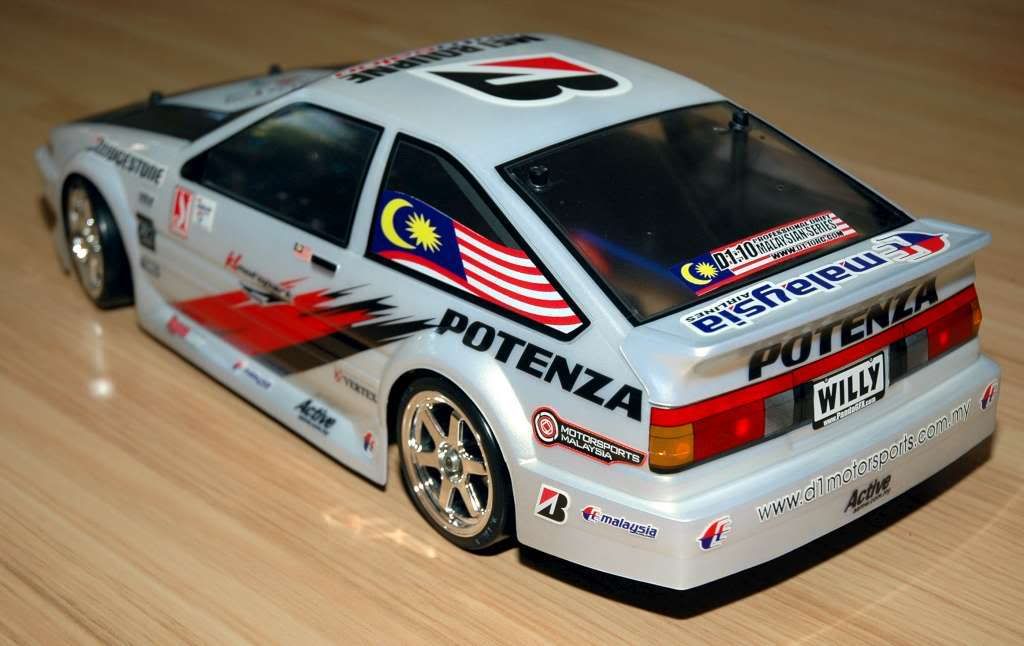 uploadfromtaptalk1398750980617.jpg
(Size: 108.61 KB / Downloads: 104)
uploadfromtaptalk1398751006756.jpg
(Size: 134.41 KB / Downloads: 111)
Current Chassis:Team Magic E4-FS, Team Magic E4D-MF Pro
Here's my Yokomo IE86 Sunrise Mercury body on a highly customized Drift Package basic chassis. Dark metallic blue with one light cost of pearl clear. No window decals as they came out perfect thanks to the great window masks from Yokomo. Just a few body specific decals, mirrors,wipers,and chrome muffler from Yokomo as well as MST FX +5offset wheels and R2 Advan tires and color coded SS body clip wires blue on front,black on rear.
Left the spoiler off as it doesn't look right on the plain body. Making a 16 led light set for this soon.
BM
Sweet ride....

Sent from my N860 using Tapatalk 2
Thanks! Much appreciated.
BM
Mines shit compared to u guys.
Pandora AE86 N2. Colour scheme based of the Black Limited version.
Users browsing this thread: 1 Guest(s)