Time to build my first body. I've chosen Xanavi Nismo GTR R34 Z-Tune (Tamiya #51246).
Pre-cut and masked body right after first PS-18 (metallic purple) layer: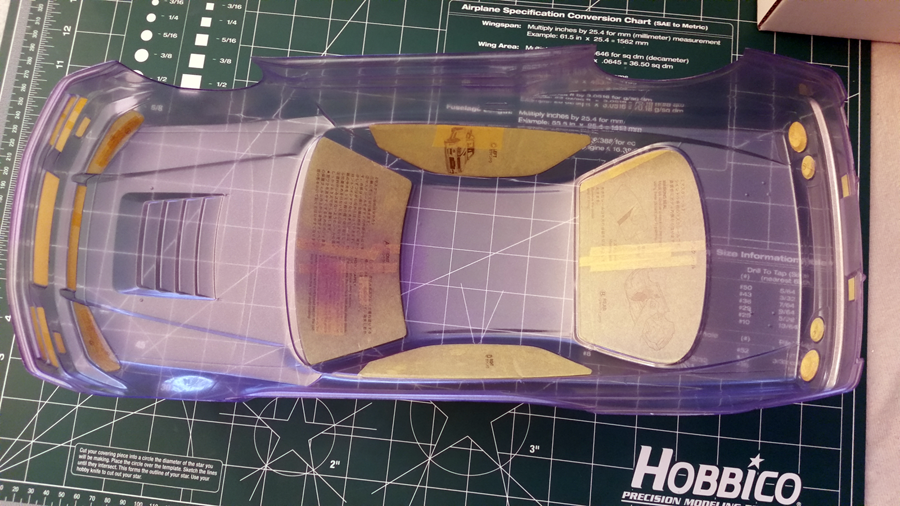 After another few layers of PS-18: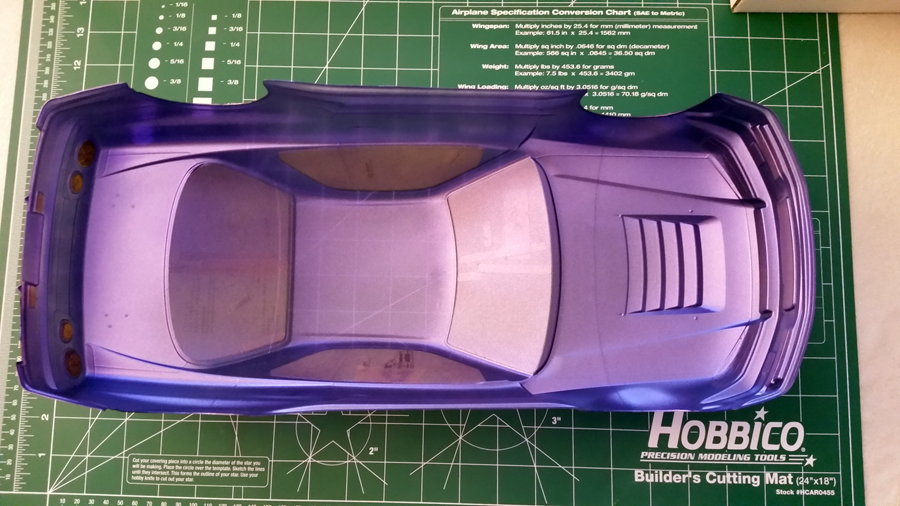 After backing it up with PS-5 (black):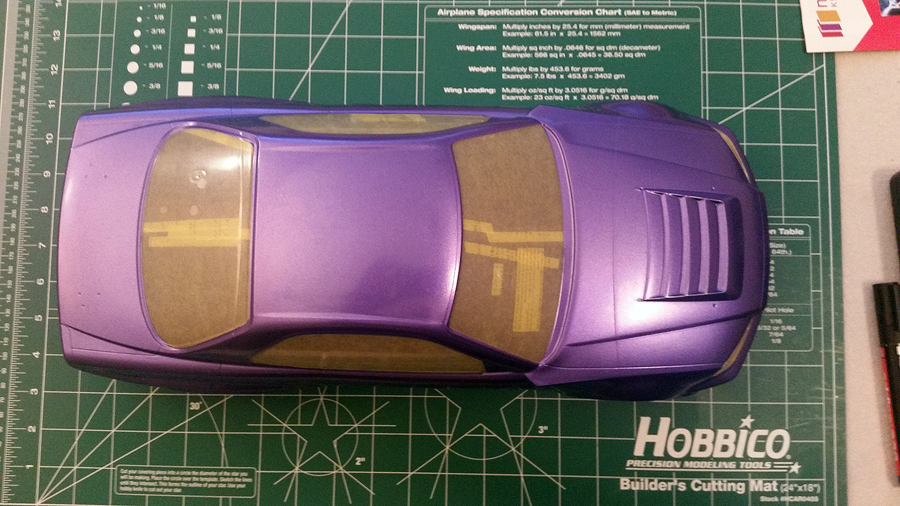 Rear wing and mirrors were painted  first with PS-5, next with PS-18, and finally with TS-13 (clear). Light buckets were painted manually using X-18 (semi gloss black):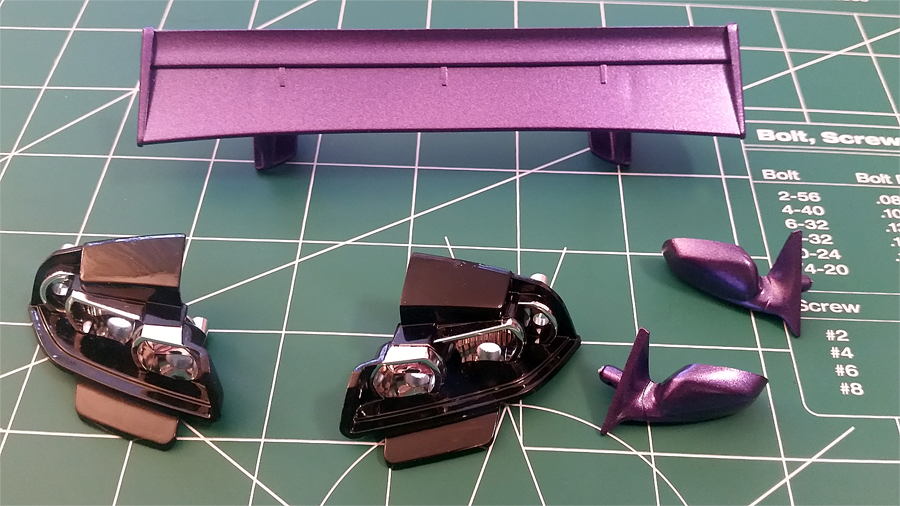 I've sprayed body with 9 layers of PS-18 and 5 layers of PS-5. Wing and mirrors were sprayed with  2 layers of PS-5, 3-4 layers of PS-18 and 2 layers of TS-13.
Used 2 cans of PS-18 and  1 can of PS-5 and a bit of TS-13 & X-18 to do it.
Stay tuned!