so I've been busy this winter stepping  up my scale garage game.  
I just had a scale lift 3d printed and am currently working on finding a company to print  me a bunch so I can make it available to the general public.  
All the scale items in my garage except for the 2 post lift are hand made by me.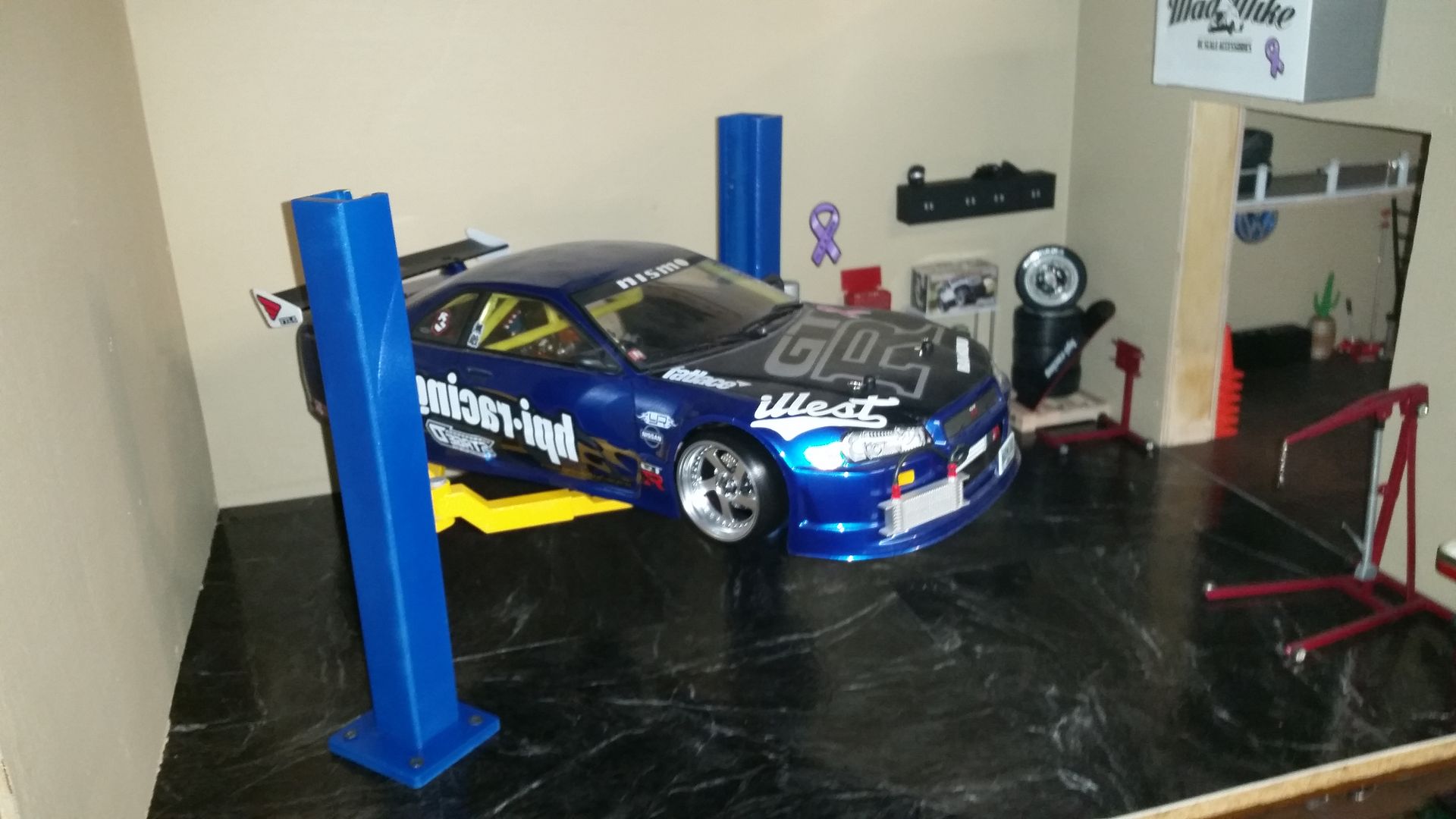 here's how the lift looked after it was printed, before paint.