09-29-2016, 08:46 PM
Hey guys, I never got around to posting any info on my build so here's a few pictures from the past few months.
The shipment arrives!
Just look at it.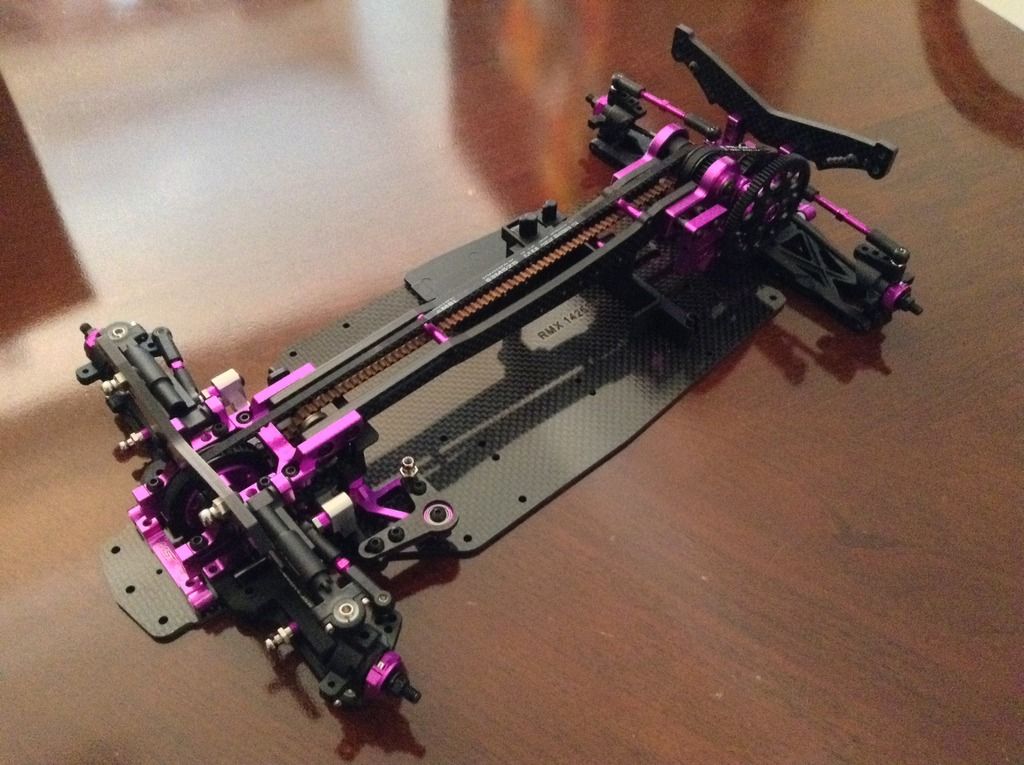 This part I was a little concerned about but it went very well!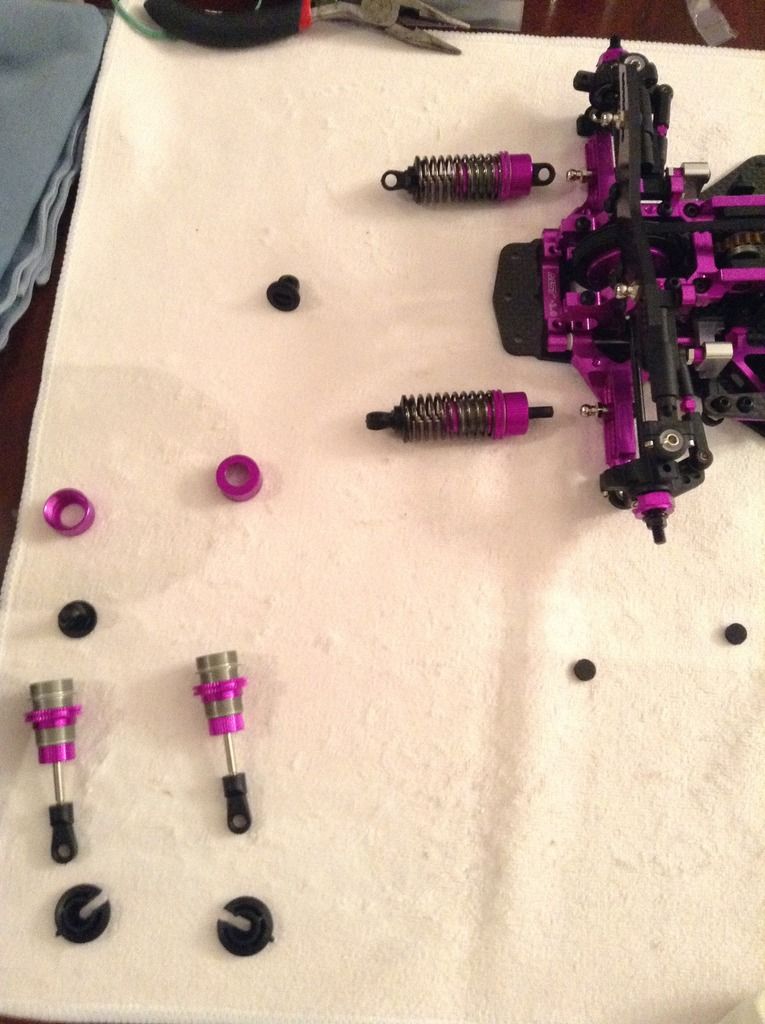 The completed shocks.
I had done some research before I committed to soldering any wires to the motor or esc. I thought I had taken some other pictures of the progress of soldering but I ended up soldering bullet connectors to the wires. I found a post online where someone used bullet connectors and based it off of that. I personally think this is better for purposes of changing motors or esc's out in the future. Hey and it looks pretty cool too!
Now it's ready to run!
Now for the body - Ferrari 599. 
I did A LOT of research on what bodies looked good and finally settled on this one with the attempt of making it look like this one on eBay.
Ferrari 599 EBAY
This is it painted black before I removed the outer protectant film.
Okay so the one on eBay has a matte finish. I experimented with flat paint but it will scratch and does not look that good. So, I ordered a small roll of VViViD black matte vinyl on amazon for around $10 and it worked very very good. Plus that stuff is extremely durable - excellent for learning...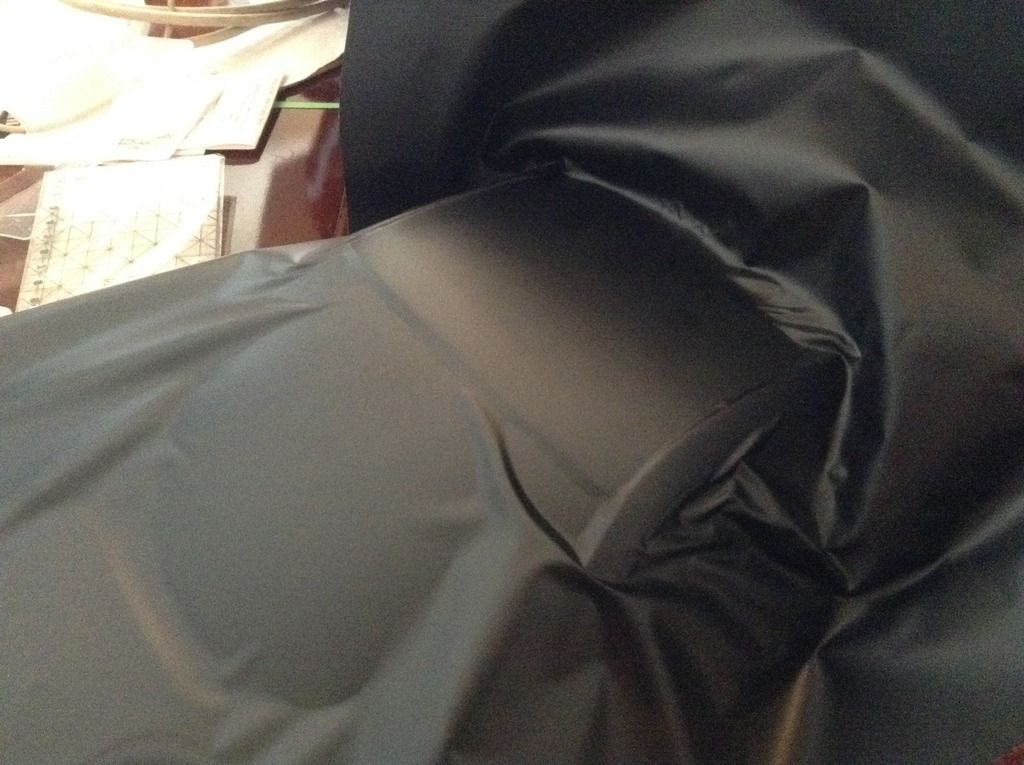 Here it is after 3 days of work (12 hours or so). Vinyl on RC can be a very tedious job. I think it turned out very well!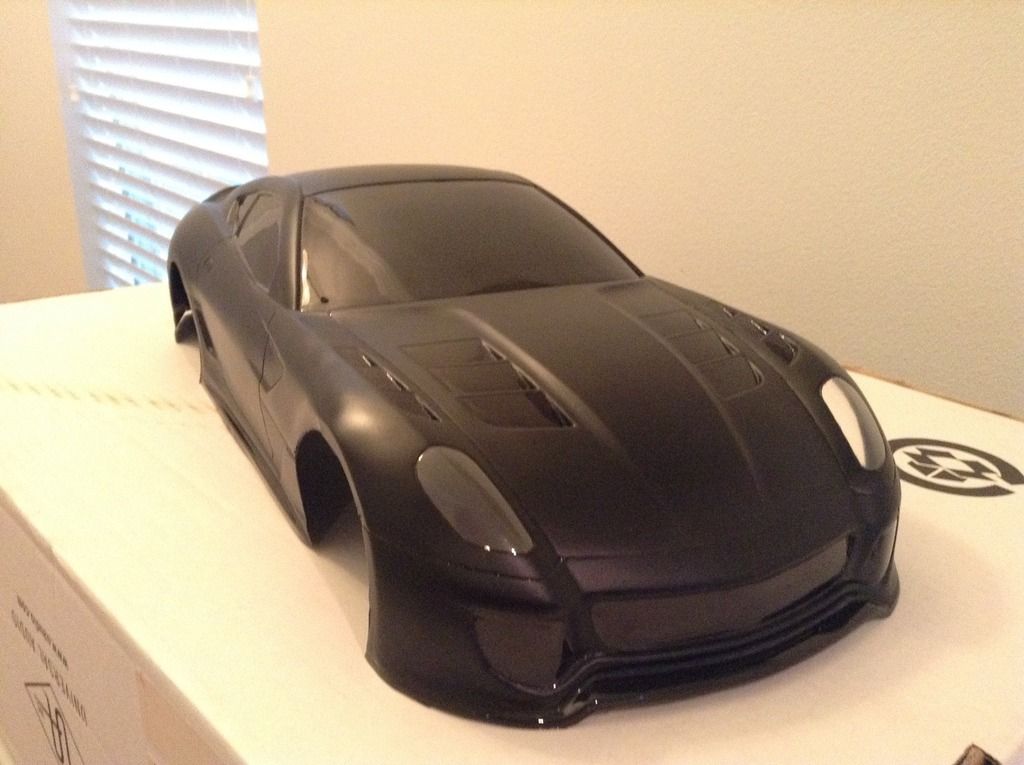 Can't forget the backside.
LIGHTS! I didn't attach a photo but I had to ream out another hole for the turn signal and it looks pretty legit.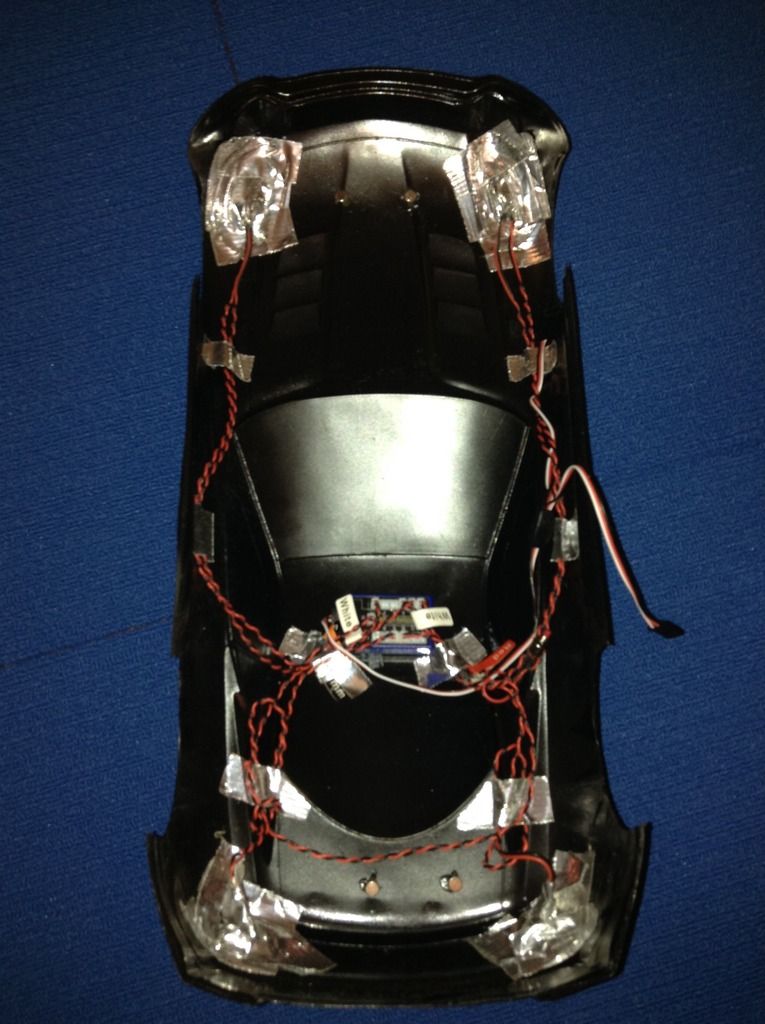 Just look at that magnificent thing.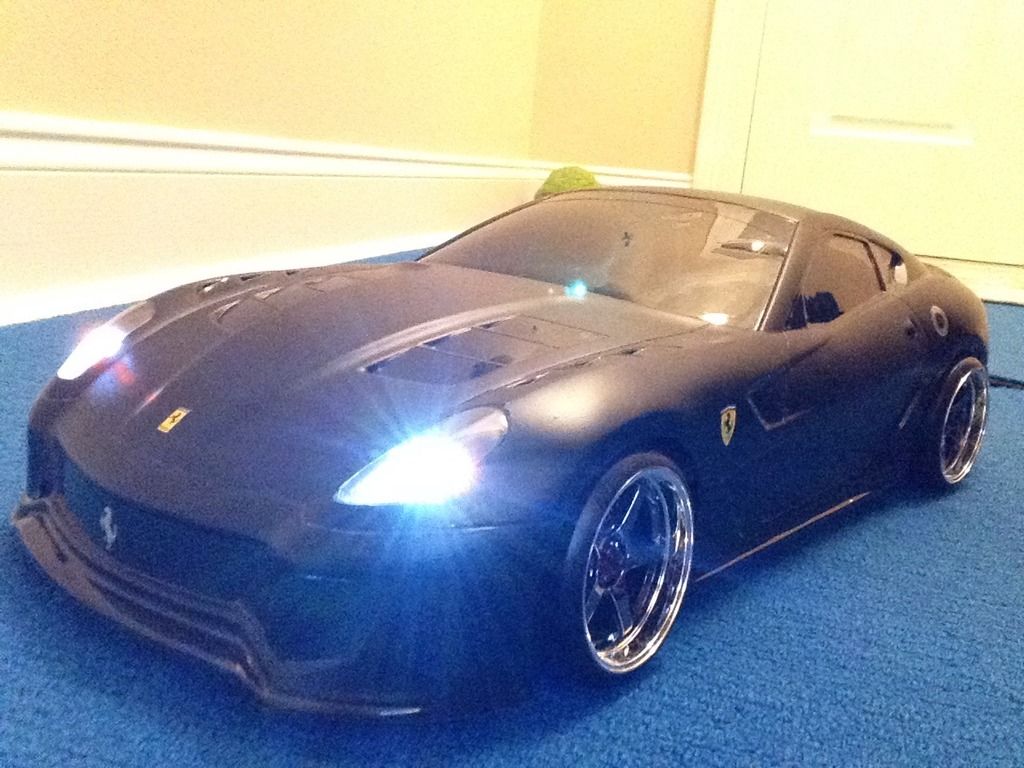 BAM!
Seriously, this car has probably taken too much time to be worth having but, I absolutely love drifting this thing.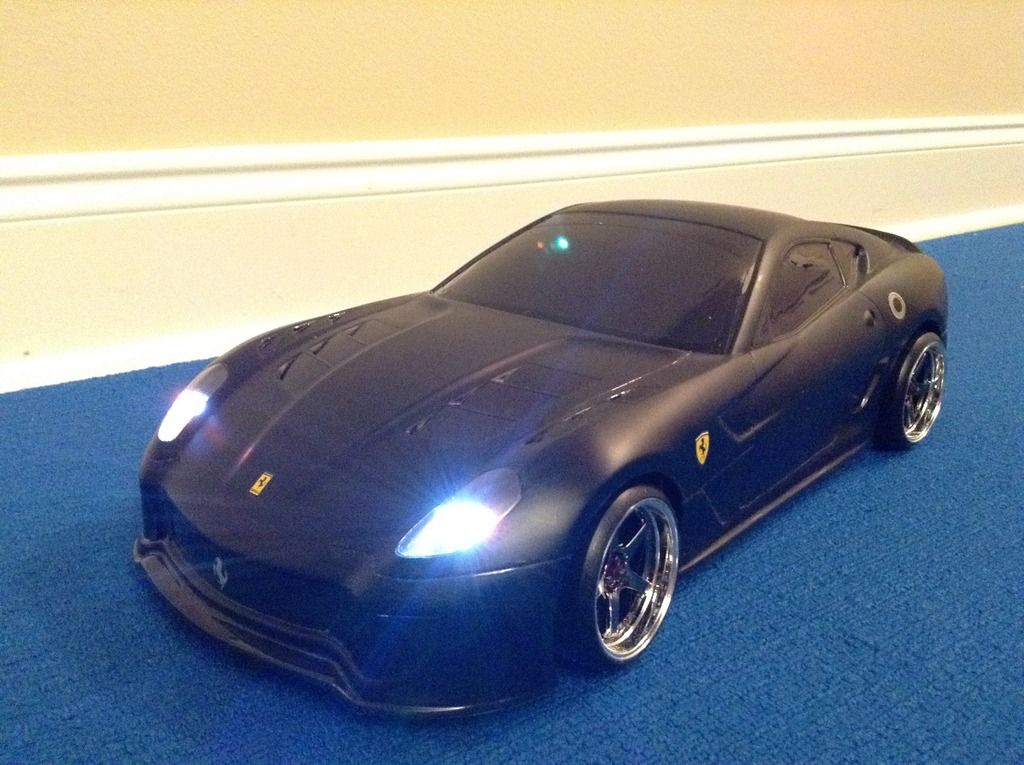 Thanks again to everyone for all the suggestions - It really helped out a lot!
Now all I need it some advice on how to drift...
Hope you guys enjoy the photos!
-Druid