This is one i recently did for a mate, they are his body posts sticking out of his chassis so please dont hate me for it. Im pretty pleased with how the colour came out, it changes so much with the amount of light on it.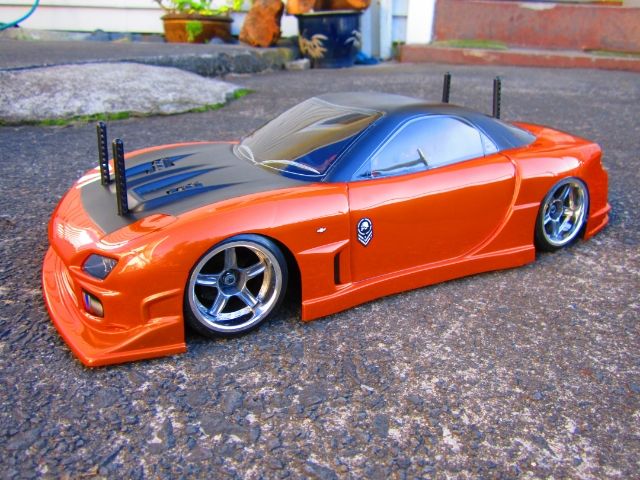 These are just in low lighting.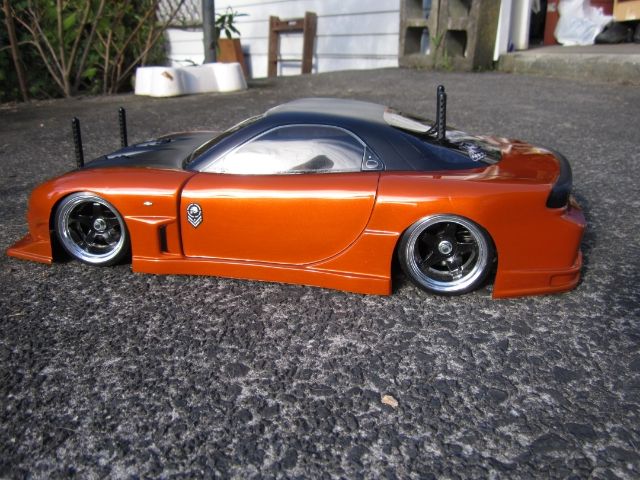 And these just pop the metallic out.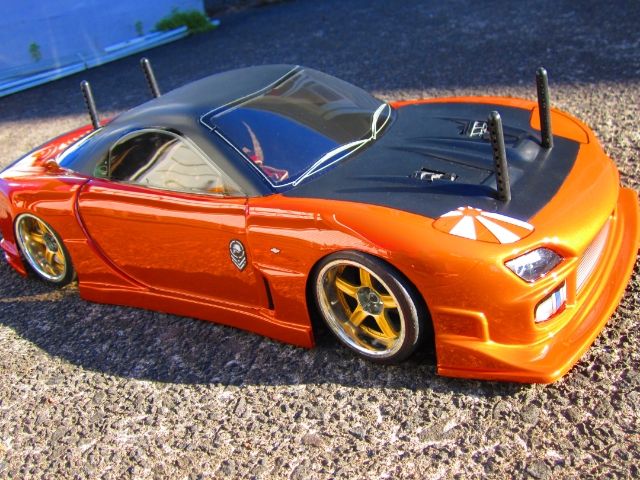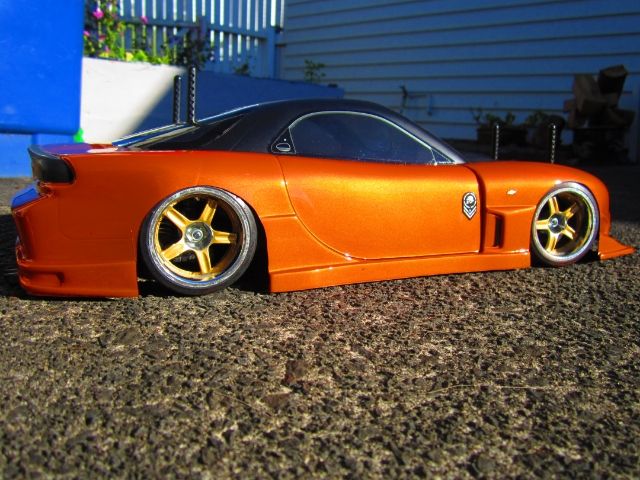 Its a pretty simple combo, trans. orange then metallic orange backed with black.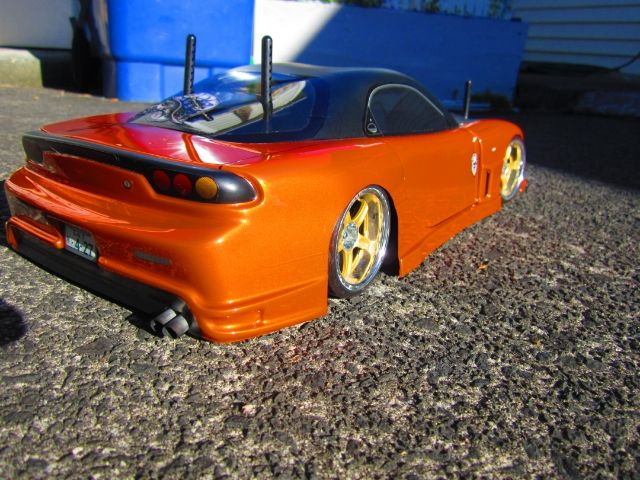 The pipes are aluminium that i held a lighter on to darken and sprayed with flat clear to stop it from rubbing off.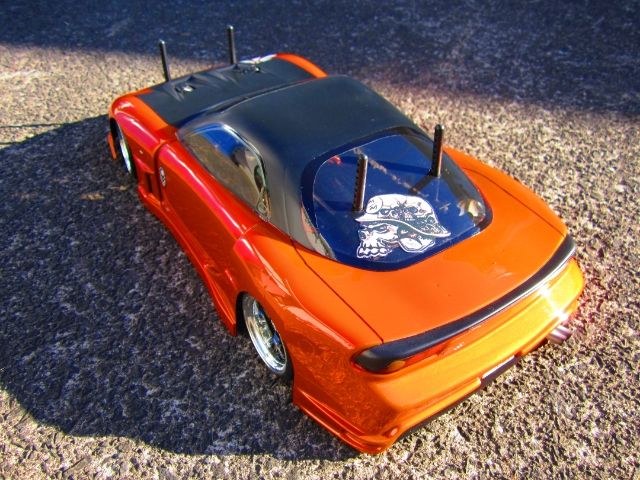 The Metal Mulisha stickers were just printed on paper and covered in clear tape and stuck on with double sided tape.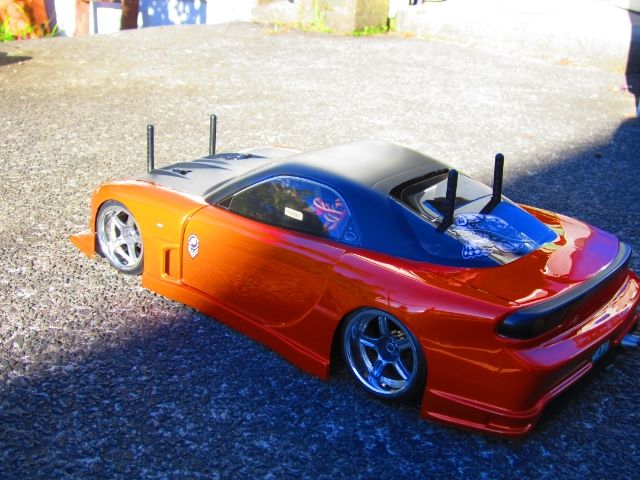 I like this pic cos it shows the contrast between lighting.