Hello this is my Yokomo Drift Package Basic. I got this chassis from CSDrfter916. This is what it looked like when I got it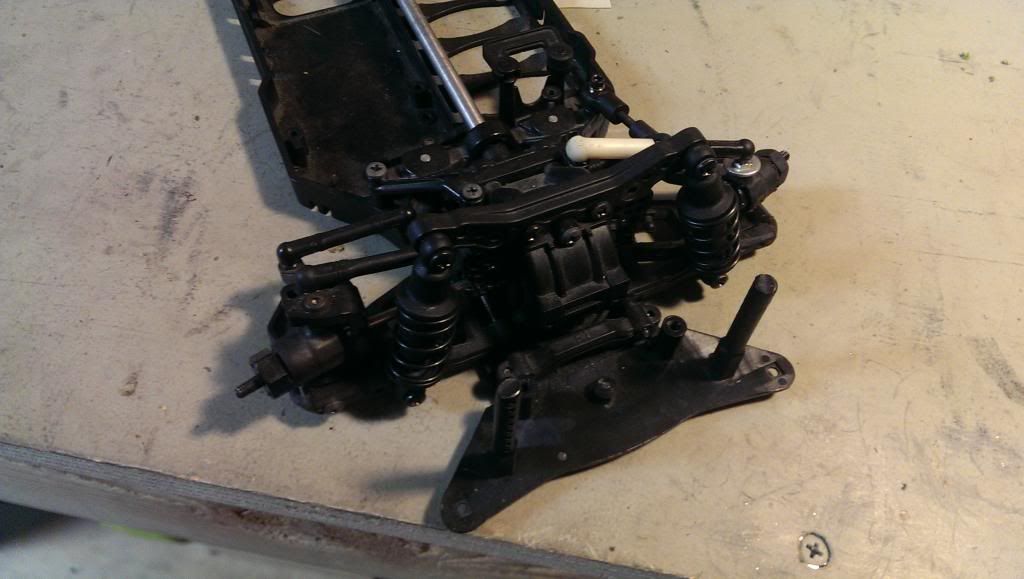 So I ordered these parts from RC Art
Tie rods - [SD-TB25]25mm Turn Buckle - RcArt P#
1mm spacers - [SD-008S]Caster angle spacer - RcArt P#
Rods for C-Type uppers - [SD-009U]Upper A arm pin - RcArt P#
Extended Steering Angle Wipers - [D-109]Steering bell crank for DRIFT PACKAGE High-Angle set - RcArt P#
C-Type Shock Towers - [SD-017C]Front/Rear Shock Tower - RcArt P#
C-Type Upper retainer kit - [SD-300C]Upper Arm Mount/Rear Suspention Mount - RcArt P#
C-Type upper Arms - [SD-008UC]Upper A arm - RcArt P#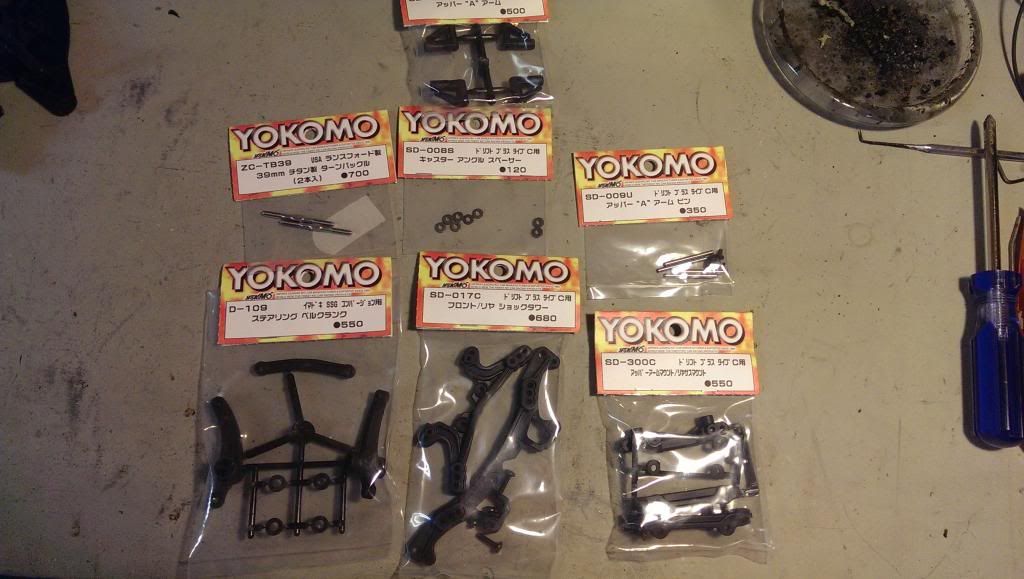 Extended Arms installed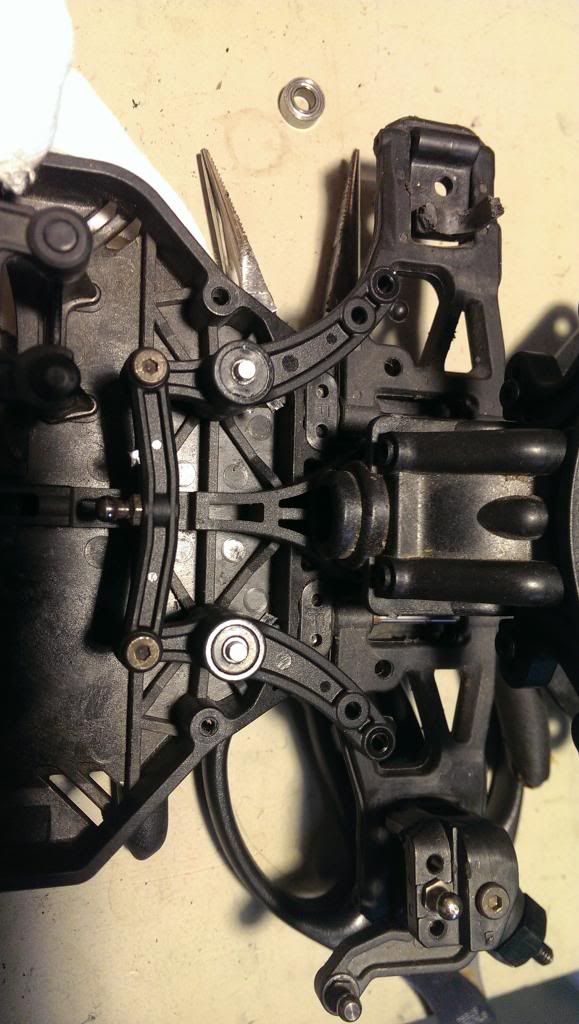 Type-C Uppers installed and the lowers are modded I used Sprint 2 Knuckles so I can have bearings I had to move the mount towards the wheel for the ball
Shocks installed and Relocated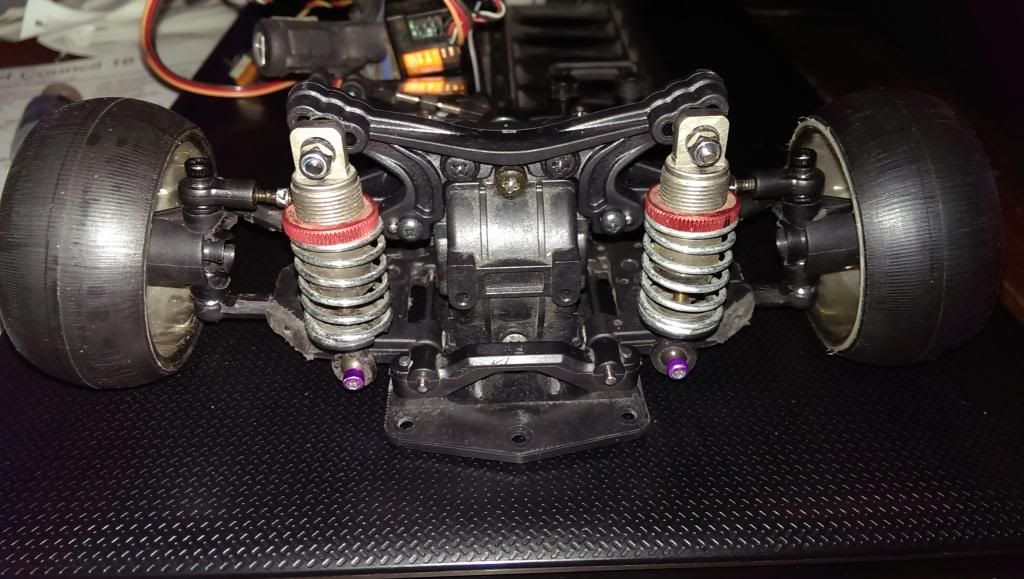 Steering Links all hooked up. I had to make some extensions for the steering to work right. They are the little blue things you will see in the next picture through out this thread.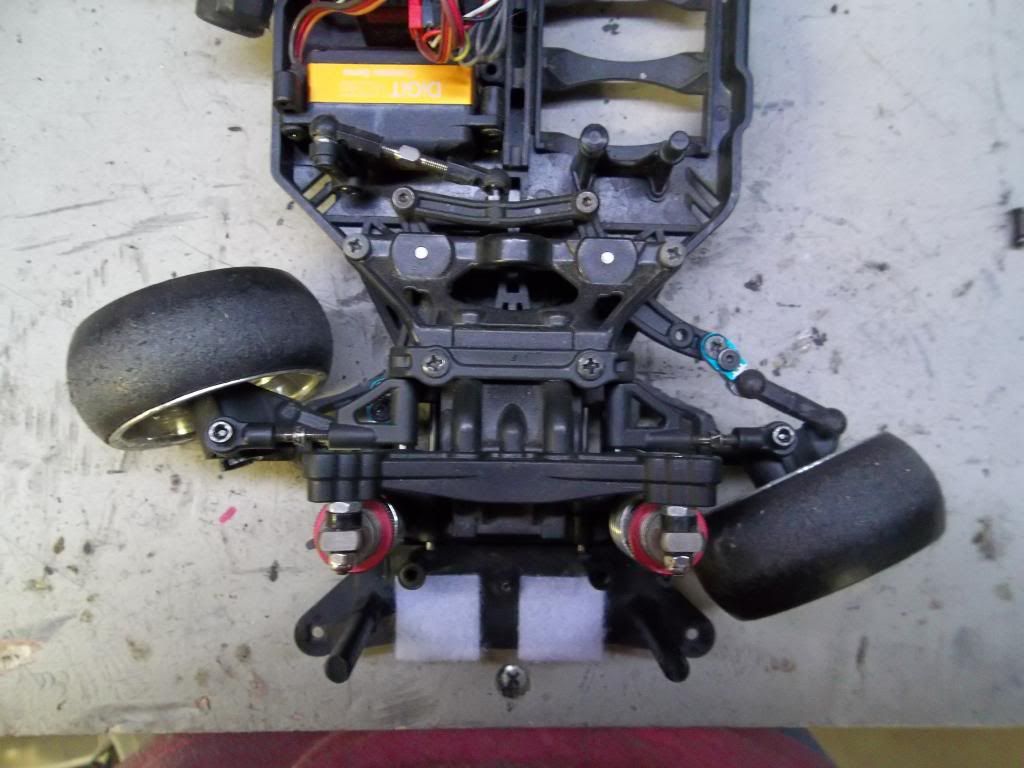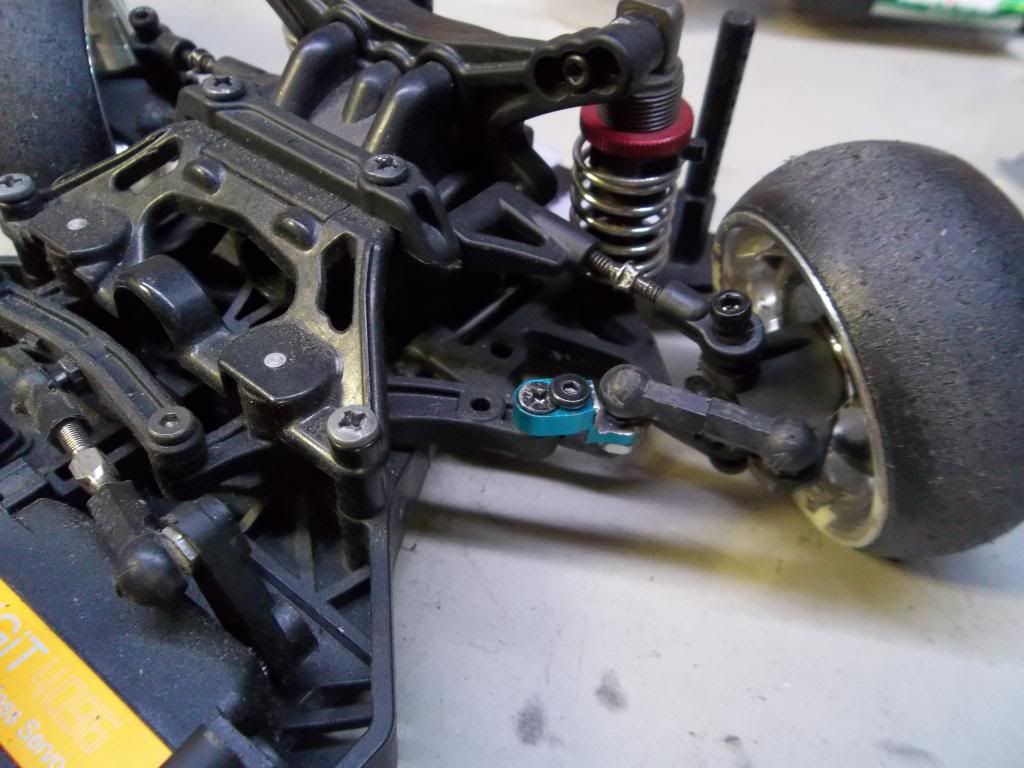 This is how the rear was setup until today 3//19/2014
Today 3/19/2014 I installed the the Type-C uppers for the rears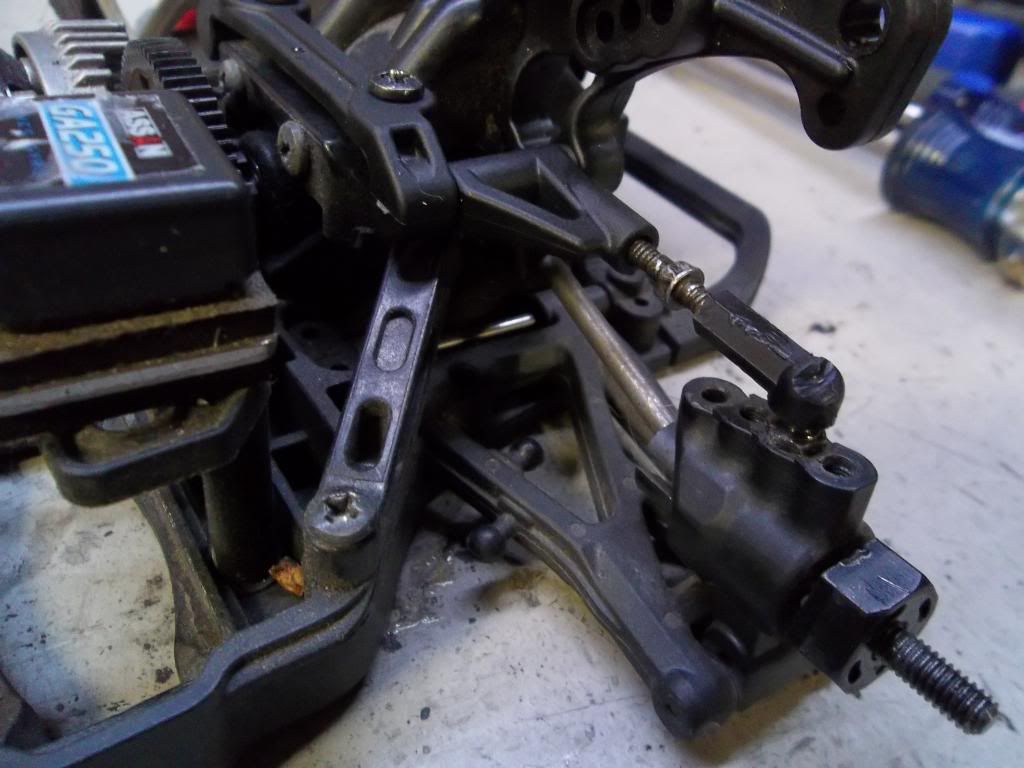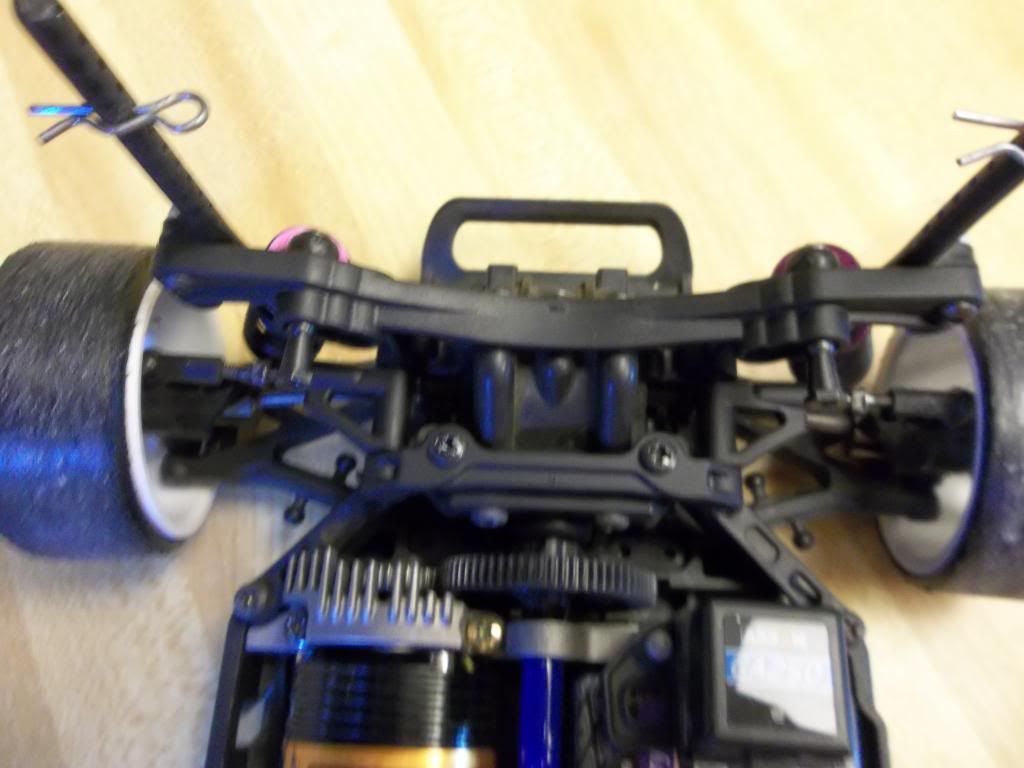 I also installed the dampers I had on my sprint and the D-like Springs all the way around. Here are some pics of how it looks right now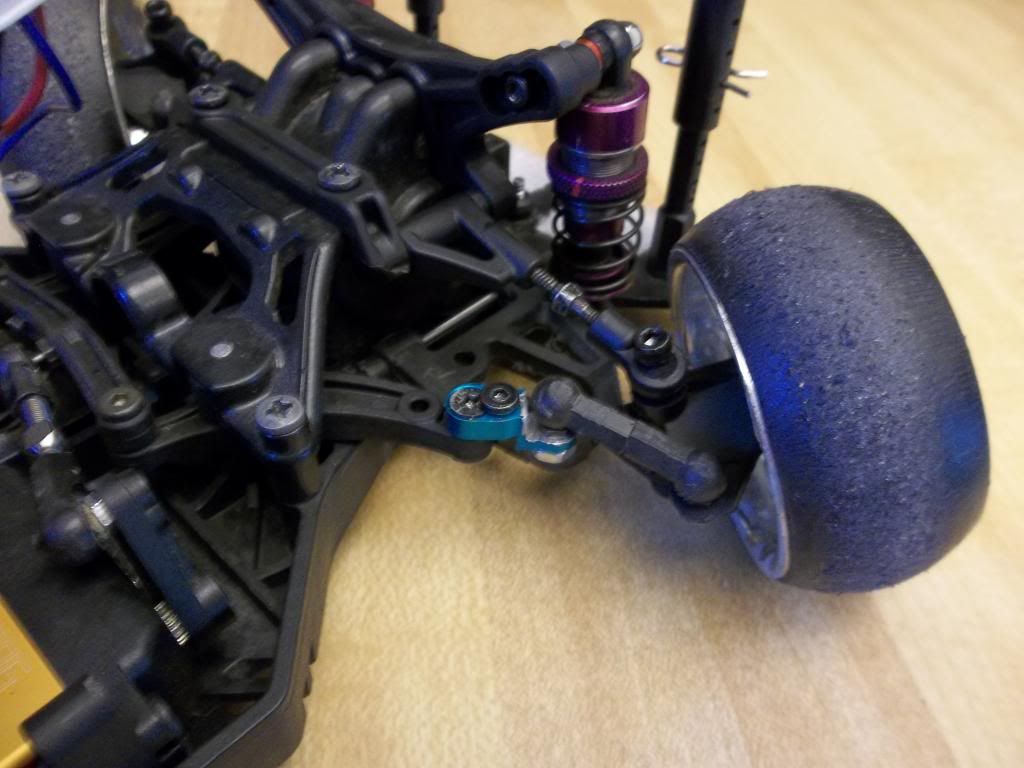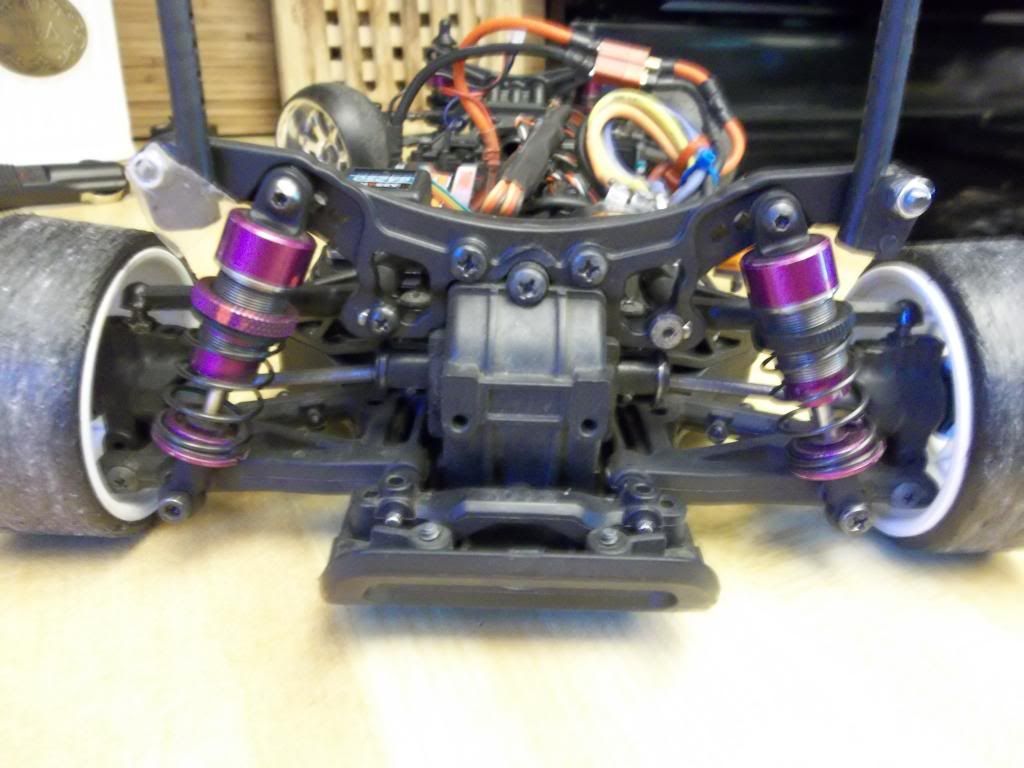 So thats how it sits today the stup is
Trans and Receiver: Spektrum DX3S
Gyro: GA250
Motor: 8.5 ballistic
ESC: GTB
Front camber: -9
Front Spring: D-Like
Damper Oil: 20wt
Castor:?
Rear Camber: -3
Rear Spring: D-Like
Toe:?
Rear Damper Oil: 20wt
I think thats about it if you have any questions just ask