Hi, here another recycling project from me. I use an old Tamiya shell and paint it outside with an army green color.
Specs:
Tamiya Rx-7 FD3S
Tamiya PS14 Copper
Tamiya TS28 Olive Drab
Demi Works Universal Fenders
Yokomo RE Amemiya RX-7 Wing
Exstreme Sport Lensdecals
Tamiya X-paint Orange for all lights
P!PES Custom made Straight exhaust 8mm
Roofrack from styreen
Custom cutted Mazda 1936 logo
Vinyl cutted windowtrim and panellines
P!PES Drift Army decal kit (coming soon)
Rarelabs Customized Panasport wheels Painted flatblack and flaked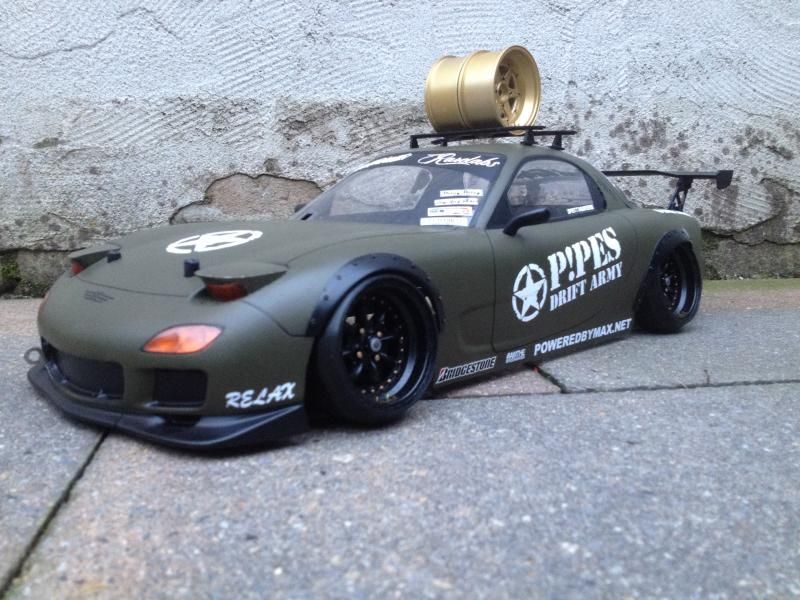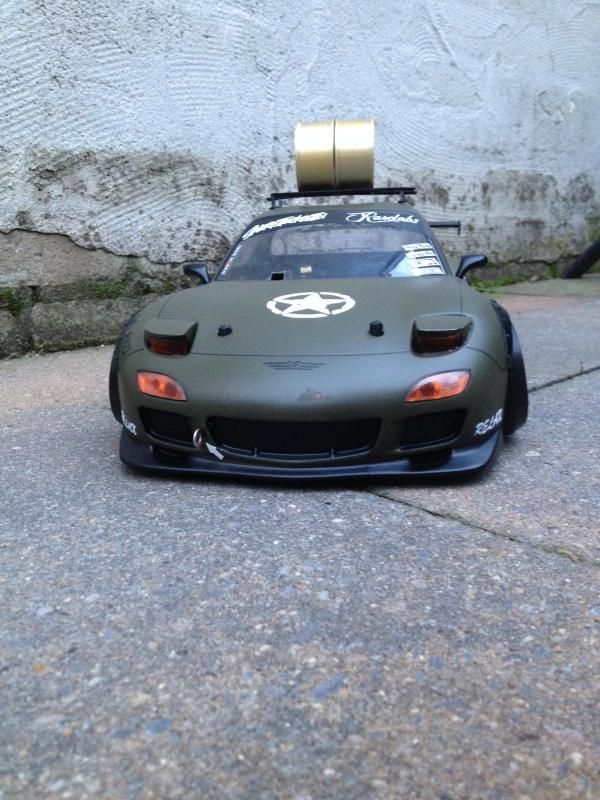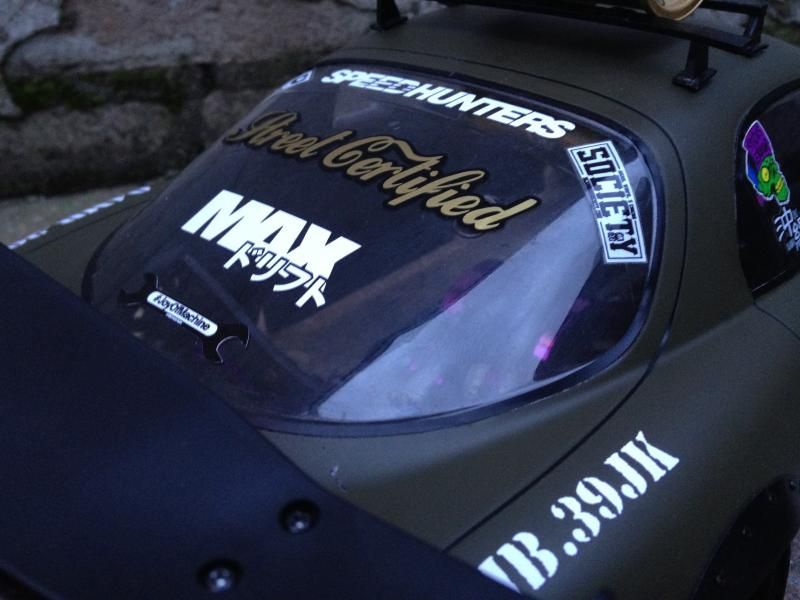 And here a picture with another set of customized wheels, SSR Longchamp XR4.