Thread Rating:
What tires do you run & on what surface??
(11-05-2012, 07:01 AM)

robb41488 Wrote: I buy my raikous straight from there website. http://Www.raikoudrifttires.com
Me too! Also if your around Stockton, CA "Kyokuro Drift Sports" sells them local as well.
Promoting radio controlled drifting to the masses since 2009
I run HPI T-drift slicks mostly, on any surface. T-drifts are the only tire allowed in our competition. Sometimes they are bit on the fast side, but to me they still are the best allrounder tire I've tried. I also have Yokomo R2's for the European championship, but I find them to be inconsistent (way different handling on different surfaces). For carpet I have Kazama RS02's but I haven't tried them enough to make my mind up on them.
for me T drifts are only for carpet surface. I'm angry when i must change my setup every 20 min because they burn so fast. I want to test raikou d70 and s45 maybe those tires will be better than my blade copies
I run the Raikou s45's and the D68's. I usually run on all kinds of asphalt and concrete. Alot of times its rough. I also run the same tires on polised concrete and coated concrete. I like thembecause they last long and have just the right amount of slide for me.
I love the way the Rakiou's s45's and D68's slide for sure! I have ran t-Drifts in the past. They are ok and if I have to run them in a comp I can, but its not my tire of choice.
Promoting radio controlled drifting to the masses since 2009
I just been trying out a wheel set from Yeah Racing on bitumen and rough cement they seem to be really good I chew through most tyres in like a week but these seem to be lasting? My LHS has a tyre rule they only use Yokomo DR-04 Drift tyres and they are way to easy to burn thru. I take my chassis to a cement carpark nearly every day so I need a good tyre and the Yeah Racing tyres that came with the rims are great
smooth asphalt surface:
i used to run hpi t-drifts, but with overdriven cars, i just got tired of the inconsistency and having to run stiffer springs to overcome the grip.
i then tried r2 t-drifts, which were actually a bit more consistent, they still heat up easily, but not as bad as hpi's. (still had to run stiffer springs)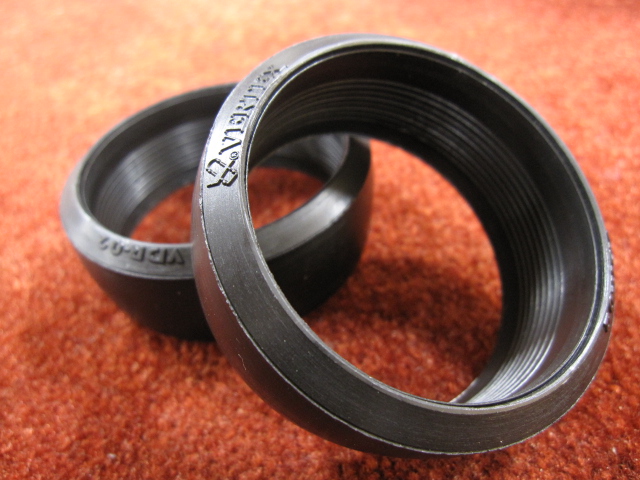 but now run vertex vdr-03s, i use them because i always have them in stock, and they are really consistent. the best part is that you can actually combine tire setups, like vdr-03 with vdr-02. the lower the number the less grip, ranging from 00-04.
past experiences: raikous, hpi t-drift series, r2 t-drifts, r2 diamond cuts, pvc, & abs.
RC ART Drift Tires derive R01SH (Carpet)...
(11-04-2012, 11:15 PM)

Mko2jzgte Wrote: I just run tdrifts, i am still wanting to try a set of raikous but i dont know where to get them. I currently run on the concrete, the asphalt here is wwwaaaaayyyyy to rough and eats my tires.
http://Www.raikoudrifttires.com
Users browsing this thread: 1 Guest(s)