Thread Rating:
What y'all do for a living
full time college student and transfering in the fall :)
Walmart Csm... Glorified baby sitter. Officially I help cashiers and take care of customer complaints. Its better than not working!
I'm a rc drift mechanic and part time student :D
Was an operations manager at a pipe, fittings, valves, & safety supply house for the oil industry down here in TX. Did everything but sales. From dispatching trucks for pickups or deliveries, coordinated with sales on many projects but basically was warehouse work. Things went sour and now my old company is paying for my 6month vacation.(not by choice!) Was fired and been unemployed since i turned 34 in february. Since then ive reconsidered what type of work ill be doing from this point foward. No more warehouse.. getting back to electrical. Renewed my apprentice license and back to school. Hopefully I FIND work by july cuz thats when my funds run out. Oh yea.. CHILD SUPPORT IS DONE.. HELL YEA... so i had some issues with the district attorney and now they are paying me.

Sent from my N860 using Tapatalk 2
I'm a parts advisor at a mercedes dealership in Washington, & a full time student. Not as much time to drift as I'd like, but the shop floor makes for a great wide open space for practice once work is finished & I don't have homework.

Sent from my VS980 4G using Tapatalk
Current Chassis:Team Magic E4-FS, Team Magic E4D-MF Pro
Working on the railroad driving excavators.
Warehouse manager for Australia's largest Seed company. seed distributors.

Sent from my C6603 using Tapatalk
Manager at All-pro window films. Installing Window tint on houses, cars, businesses, you name it. Hopefully be running the business in the next year or so. If you live in North Carolina come check us out.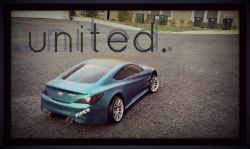 haha that's a cool thread,
I'm a designer and I work for a small company in FL making automation and hydraulic system for draw bridges, boat lock, dam, spillway gates and all kinds of other stuff.
Been there for 5 years already and it's hella boring today, hence me killing time on DM.
Auto mechanic.. I still wanna go back to school thoe. But idk what I career to go for. :/ If ur a mechanic like I am think about the future when ur old and dont have the strength to work on cars anymore. Its gunna happen lol. Thats why I want a career that I can still do even when im old. Only 23 and I think about such things..:P

Sent from my ALCATEL ONE TOUCH Fierce using DriftMission.com, powered by appyet.com
Hpi E10.CSD
Sakura D4 RWD
Users browsing this thread: 1 Guest(s)