11-15-2012, 06:37 PM (This post was last modified: 11-15-2012, 07:01 PM by JustSiDEwayZ.)
Hi guys, Its Justsidewayz from oneTEN Drift Network. We are working on making some new track walls. I thought I would share how we make them. We have made walls in the past that use a bolt to pin the lengths together and let them pivot. They work great but their size was not durable. They were a 1"x3" boards. For now I have bought the wood, and will be getting to work soon. The lumber I picked this time is 2"x3"x8'. These boards are studs for framing. The actual size is 1.5"x2.5"x8'. The cost is under 2 bucks a board. I picked up 160' worth for just over $40 bux. My plan is to cut the boards into 1.5', 2' and 3' lengths. From there I will notch them so they can link together to form a track wall. I will post my step by step instructions in here for everyone. (with pictures) The tools I plan to use is, table saw with a ripping blade to make length cuts and tapers on the top half of the walls. Next I will be using the table saw again with a stacked dado blade to create the notches that will let them link together. Then its over to the drill press to make holes for the bolt's/pins. Then the boards will have to see a belt sander to round the ends so that the walls can pivot to create nice rounded corners. Finally some paint of your choice to protect the wood, and make it all official looking!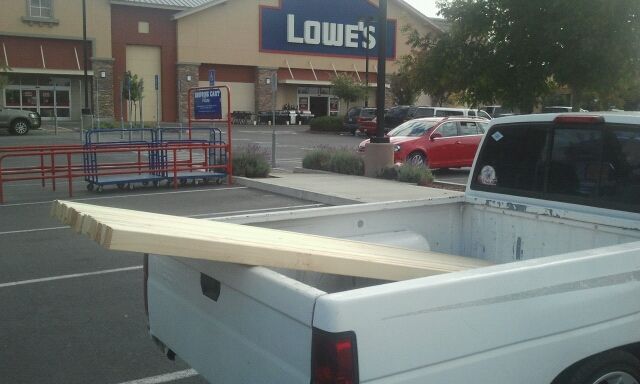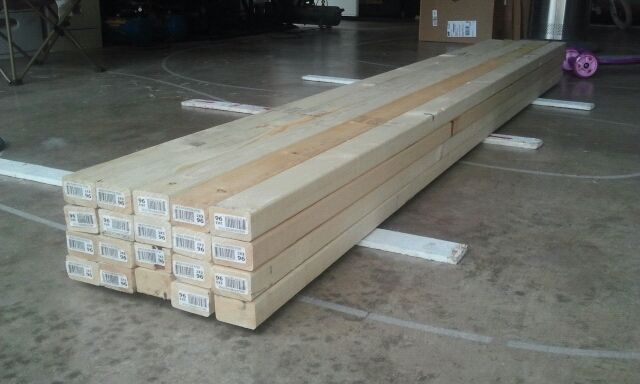 Ok now to decide how to cut them up. I have came up with 4 patterns of cuts to make use of all the wood. Here is a pic.

Pattern A and B 10 of each =
1.5' (40 pieces) 60'  
2' (20 pieces) 40'
3' (20 pieces) 60'
Pattern C all 20 boards =
1.5' (40 pieces) 60'  
2' (20 pieces) 40'
3' (20 pieces) 60'
Pattern D all 20 boards =
1.5' (0 pieces) 0'
2' (80 pieces) 160'
3' (0 pieces) 0'
Pattern A and C 10 boards each
1.5' (60 pieces) 90'
2' (20 pieces) 40'
3' (10 pieces) 30'
I am leaning towards A&C but I might do them all pattern D.
---
Before I get started I wanted to show you how we made the notches to like the boards in the past. I plan to use the same system as it makes setup and takedown really quick, and easy.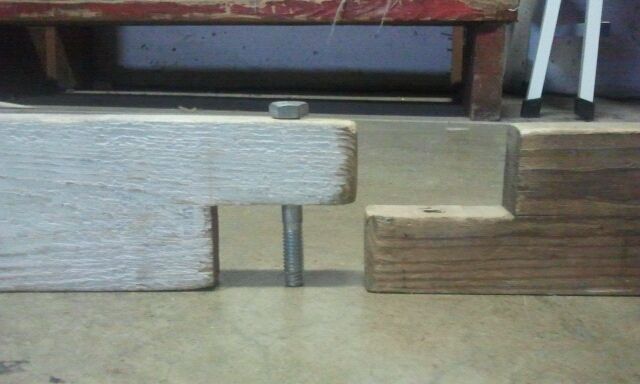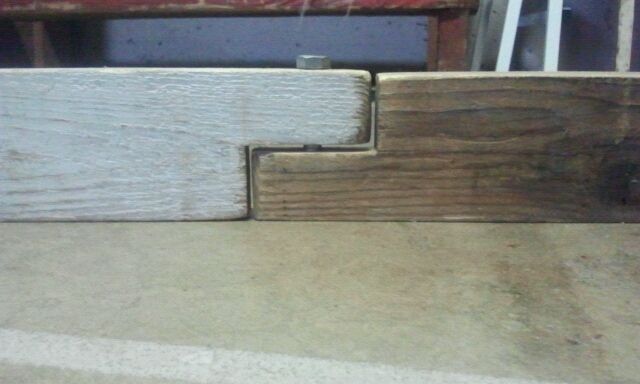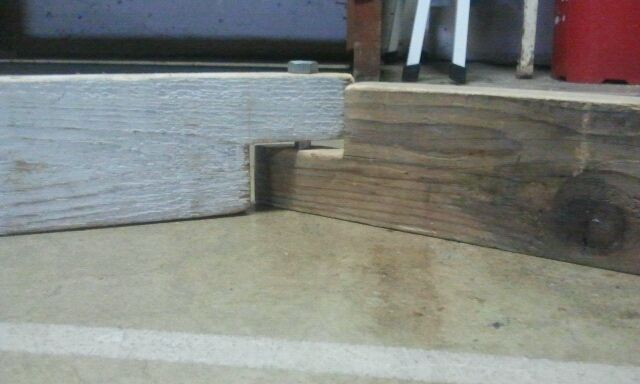 Promoting radio controlled drifting to the masses since 2009