Well, since I've been registered since November and drifting with ProdigyD since a little before that, I figured maybe it was time to start posting on drift mission.
Started off with a used Sprint 2 that was already a bit countersteered with a one-way front and a locker but moved pretty quickly up to a Yokomo DRB.
Had a local painter, BCPaints, do up a Supra shell for me and this is how it currently sits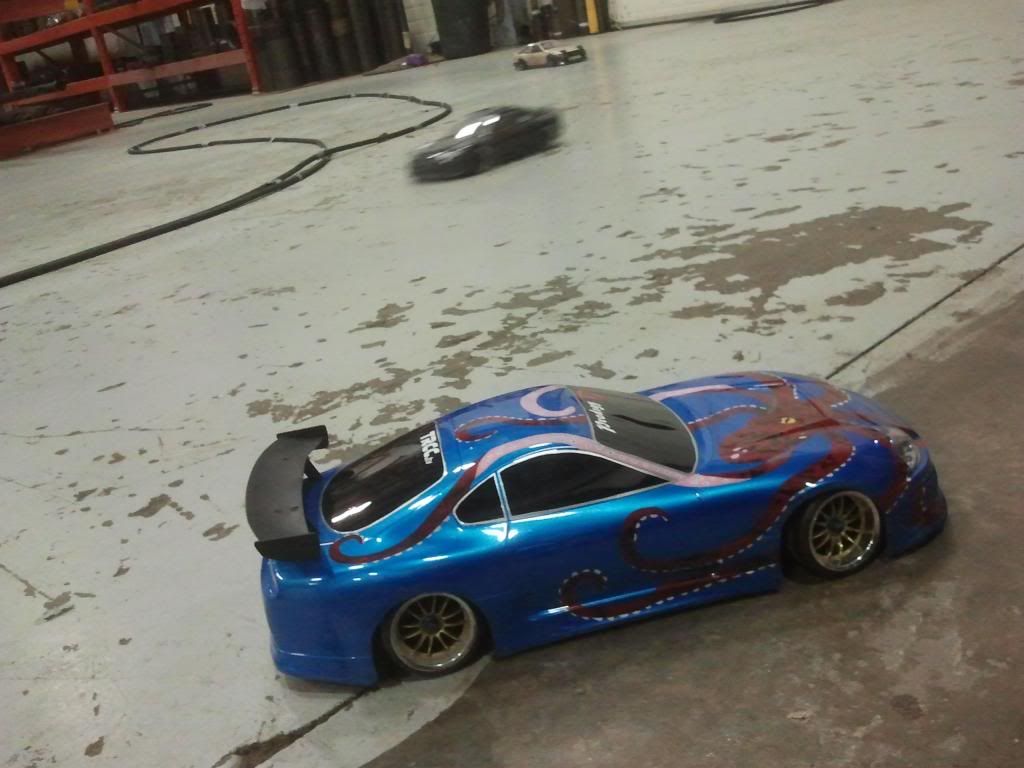 Other than drifting, my addiction goes into trailing, crawling, buggies, truggies, 5th scales, bashers and beyond.
Maybe I'll actually learn something about tech and tuning drifters now.