hi this is bee from California.
heard of this place so I thought it may prove helpful for me since im a novice and not too informed about rc drifting and tuning.
I had an Tamiya TL-01 before that was given to me (in parts) and I built it up to working order and that was fun but unfortunately I had to sell it. The TL01 is fairly simple in design so that was helpful for a newb like me so after a few months without the rc I wanted another one :P and maybe try something abit more complex and got myself a Tamiya TA-05 IFS and WOW it looked so complex it looked like it came from the future :P I thought I was in over my head, luckily I got some help with the assembly.
tomorrow I will buy the esc, transmitter & receiver , battery and charger from my local hobbytown (I know its cheaper online but I like the instant gratification and I gotta support the locals + the have a giant outdoor track to drift on ) and will be able to turn it on for the 1st time. ill post pics soon, plus I will make a camera mount for my rc, I own a GoPro Hero 3 and want some cool vids :)
---
my tl 01 with a HPI Chaser body, Galactic Purple Paint (I think I didn't put enough coats of purple as purple could only be seen when not under an intense light), and some speedway pals rims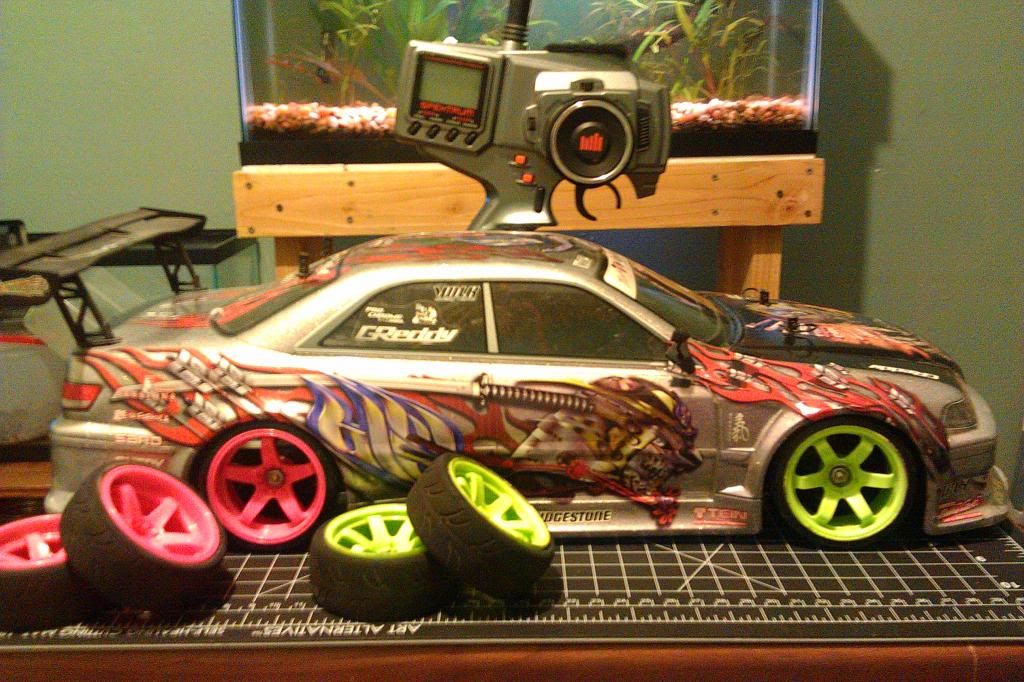 my new ta 05 ifs, with the Advan Eclipse Lexus SC430 body with Atomic Rust Red paint, with some Speedway pals and HPI wheels
and here's me in my car at the local auto x event, its a 86 (a duel cam gts with a jdm front end)