---
MST XXX-D VIP RWD Conversion - remz3 - 12-30-2016

Hey folks, I've been trying to find a thread to show some steps on how to convert a XXX-D VIP to RWD. There may be some other things that I may need to do and advice is welcome. I saw someone convert his and asked him, so there are steps that he did. I did some other steps as per other peoples advice. 

Here we go:

1. Remove the  front diff and the front CVD shaft. Some also removed the casing where the diff resides in, but for now I left mine.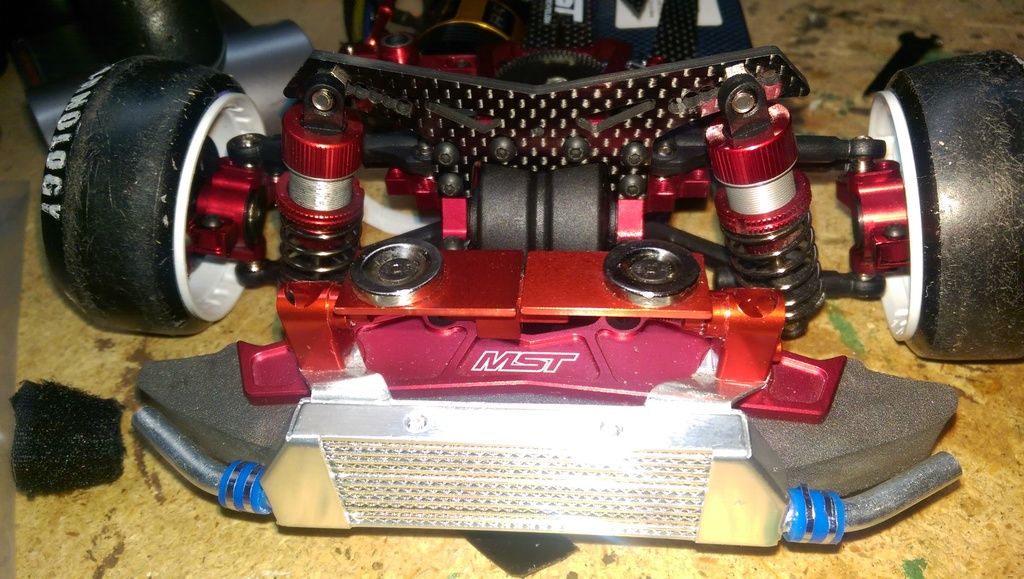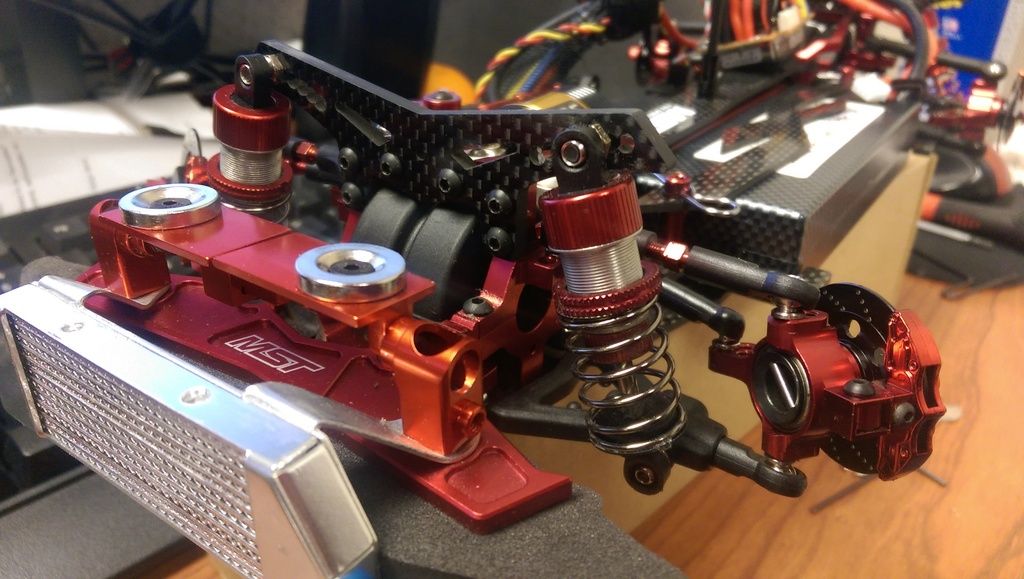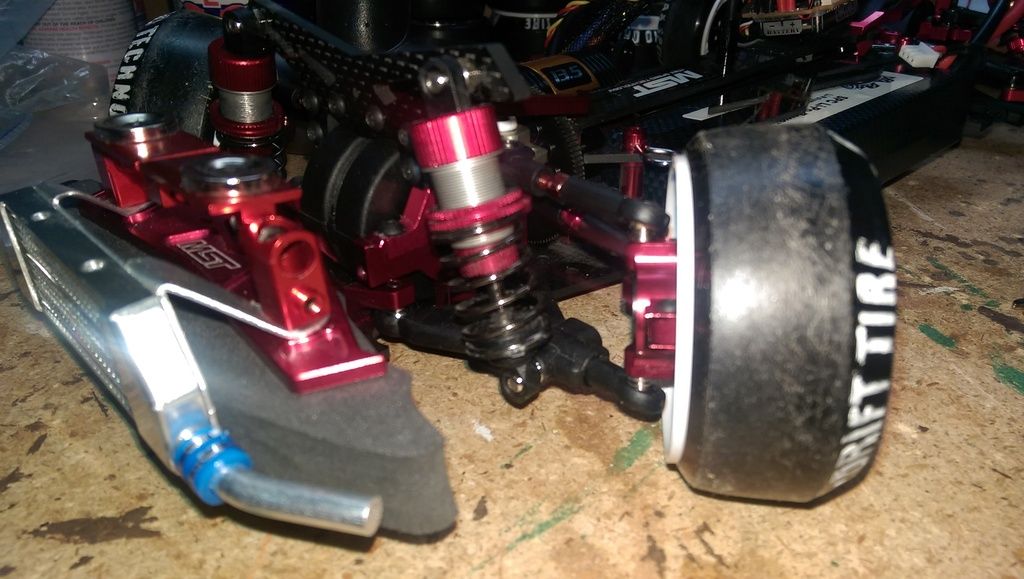 2. I am changing the stock steering rail to an aluminum curved steering rail (MST 210539).

3. I am also changing the front axles to MST 2WD Axles (MST 310049).

4. I am also installing a Gyro. I ordered the HPI Racing D-Box 2. (HPI 105409)

I will update this with more pictures but I hope this will help people who are looking for some guidance and as stated, please feel free to add more comments if I need to do anything else to make it a solid RWD chassis.


---
RE: MST XXX-D VIP RWD Conversion - remz3 - 01-05-2017

Update!

I got my Gyro int he mail finally and installed it. I went ahead and removed the casing where the front one way was, so it looks a bit cleaner. I ended up getting the curved steering rail. All that's left is the axles and then just tuning it. 

Please excuse the messy wiring, still need to tidy it up.


---
RE: MST XXX-D VIP RWD Conversion - Mrniceguy - 01-30-2017

I'm in the process of converting a non HT XXX myself. I've pretty much done everything you have done (my curved rail is on the way) and also used a hinge block from oversliders to convert to a hinge pin type lower arm. Now I'm able to move the front wheels out a little further, move the shock further inward, and have u more camber/caster adjustment. Also planning on switching to HT upper diff cover since they are hinge pin type as well. 
  Here's some shots of my setup.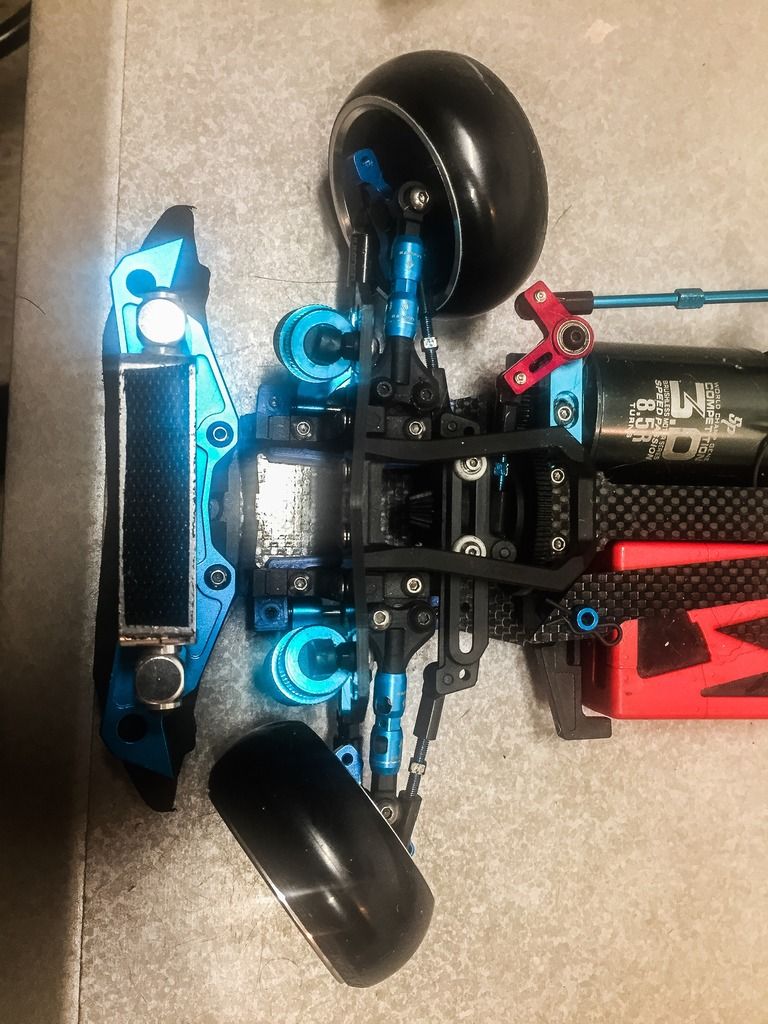 The oversliders block is just 3D printed and it doesn't fit perfect but does get the job done, price is right too (16 bucks) I may try making my own block out of aluminum one of these days if I'm feeling spunky. I'm using Usukani V2 lower arms and chose Usukani low scrub knuckles because the block and arm setup is a little long, a stardard kpi knuckle might be to long but may work with some effort.


---
RE: MST XXX-D VIP RWD Conversion - remz3 - 01-31-2017

Looking good! I was thinking of going Usukani lower arms, but didn't jump the trigger on that.

I ended up also doing a rear motor conversion too.

---
RE: MST XXX-D VIP RWD Conversion - H0LESH0T - 04-14-2017

Have you still got them? How have they been going?


---