---
6x6 Drift Semi - laynehip - 06-22-2016

Recently built this truck up. I am using two "The Devil" chassis from Hobby King, cut the back of one off and used some aluminum to hold it together. Also made some plastic stand offs to connect the shock towers together.
 I found smaller plastic gears, bored them out on a drill press and used them to power the third axle.
The chassis seemed kind of cheap but so far I am pretty impressed with it. Currently making a video of it.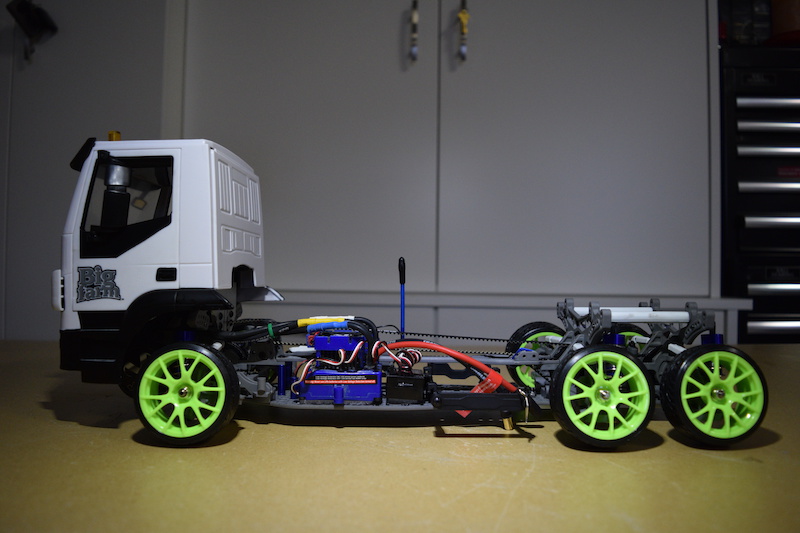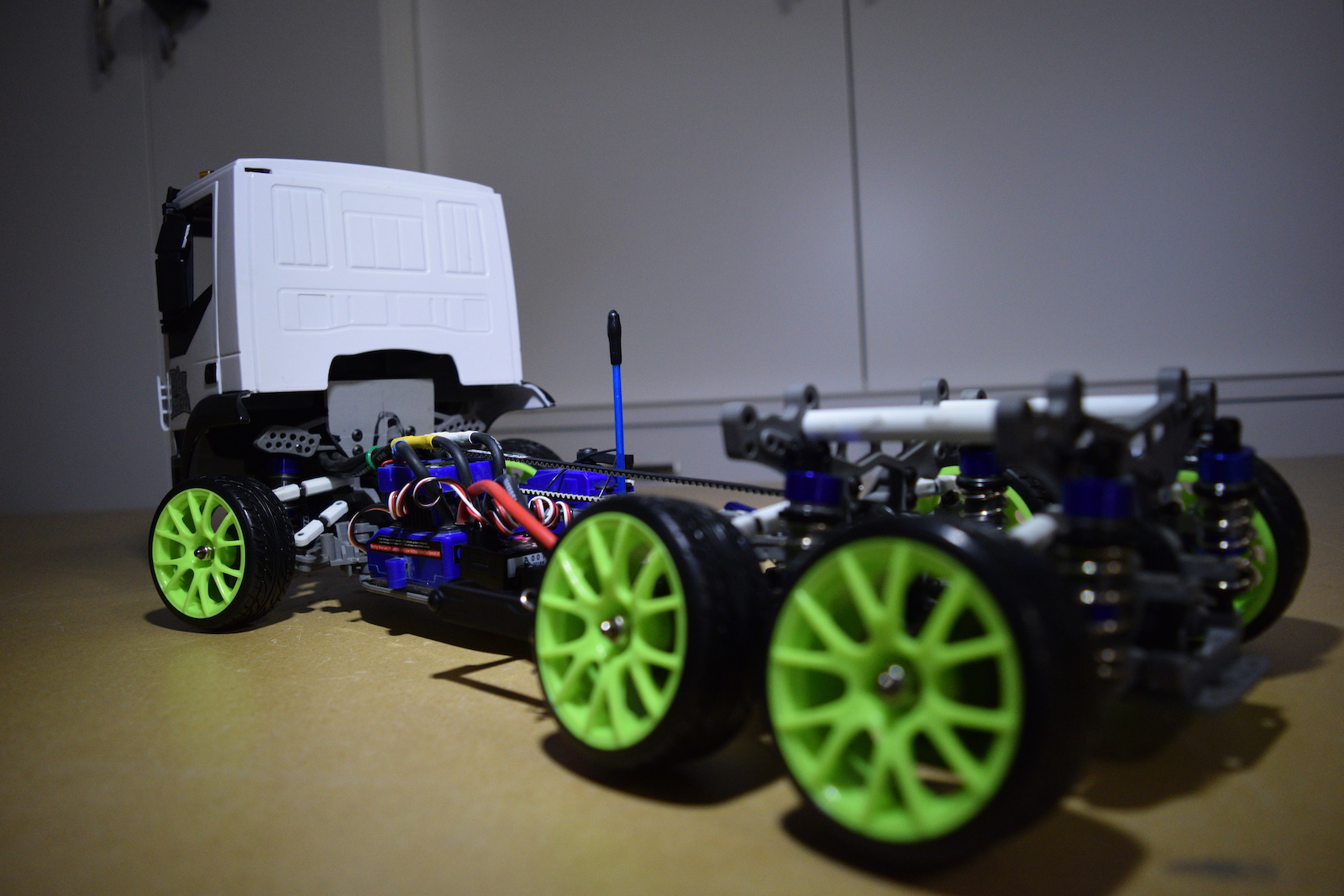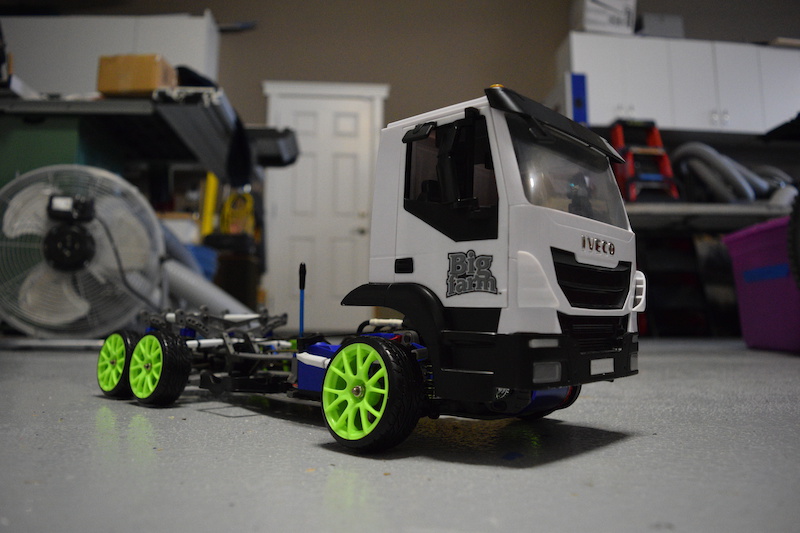 ---
RE: 6x6 Drift Semi - Speed Chaser - 02-11-2017

Thats awesome any more photos of the chassis build?


---
RE: 6x6 Drift Semi - Gramps50 - 02-11-2017

That is really neat looking I will be looking forward to the videos of it drifting.


---