Thread Rating:
Let's see those Mazdas!!!!
Nice mazdas ppl!!
>SCREW IT, DONT NEED NO FANCY SIG<
My Project.D FD3S
Custom made front aero parts exc. canards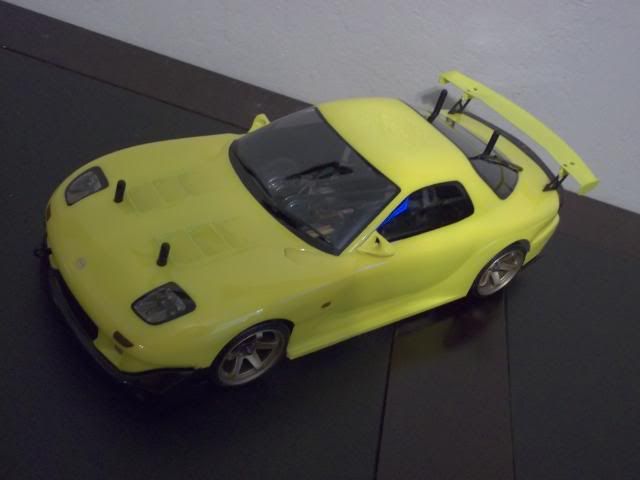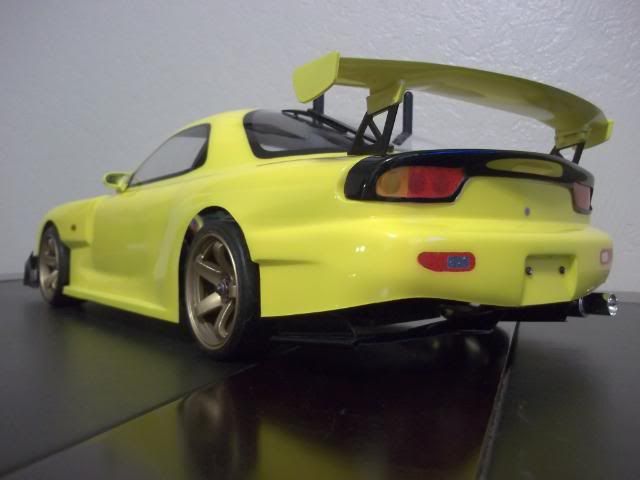 Custom made rear diffuser
Nerd shot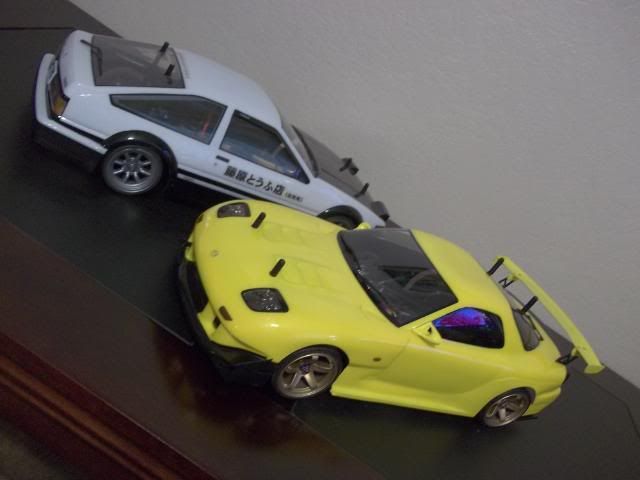 Initial D Style is cool.
I went "future" Initial D. My Takumi 7 is based on the idea that Takumi takes over from Keisuke in the FD and enters D1 and Time Attack.
I added a massive splitter and side diffusers from a HPI, but the rear fenders are simply not visible enough
I think this body with the HPI Stage D side steps could look much better.
The yokomo bodies are sooooooo long. Their style of course. But the RE-Amemiya FD has some wierd shapes. the rear fenders really should be more pronounced and front is way too square.
I painted this on the outside. with cut vinyl graphics.
.
It lights up very well.
I've sold most of my RX7 bodies except the missile.
(05-10-2013, 03:17 AM)

eazy street Wrote: I have 2 mazda's

Killa FC3S






RX3





dude, you put so much work into every body you do haha :D
Man there are some great works by you all.. Looks great..
The underdog drifter....

Shiro FC3S and StrikerS FD3S
With my very first shell
Wow those are some high profile drift rims on the 2nd pic up!!
>SCREW IT, DONT NEED NO FANCY SIG<
you should edit your pics so they are 1200dpi or less...

very nice bodies. could use a little clean up sanding though
Keep Drifting Fun
(05-12-2013, 06:53 PM)

robb41488 Wrote: you should edit your pics so they are 1200dpi or less...

very nice bodies. could use a little clean up sanding though
U mean on the cut edges rob?! Jw
>SCREW IT, DONT NEED NO FANCY SIG<
Users browsing this thread: 1 Guest(s)