(07-07-2014, 12:09 PM)

Slidingslade Wrote: That's great dude I've got a nissan onevia pandora shell do you think that would work the same too
I'm not sure but I assume they should be about the same.
---
(07-07-2014, 01:59 PM)

Super0dp Wrote: DAYYYYYYYYYYUM!

Love those Sleepy Headlights. The Matte black on the bumpers really sets it off too.
There's about 2mm of a gap between the headlight and the bumper that kinda annoys me but since I choose to do sleepy headlights so it's not that bad
---
So I decided to add some fun metal detail to the back corner and the trunk. Stickers and intercooler added.
I'm still debating on running green te's or chrome hpi lp35 wheels.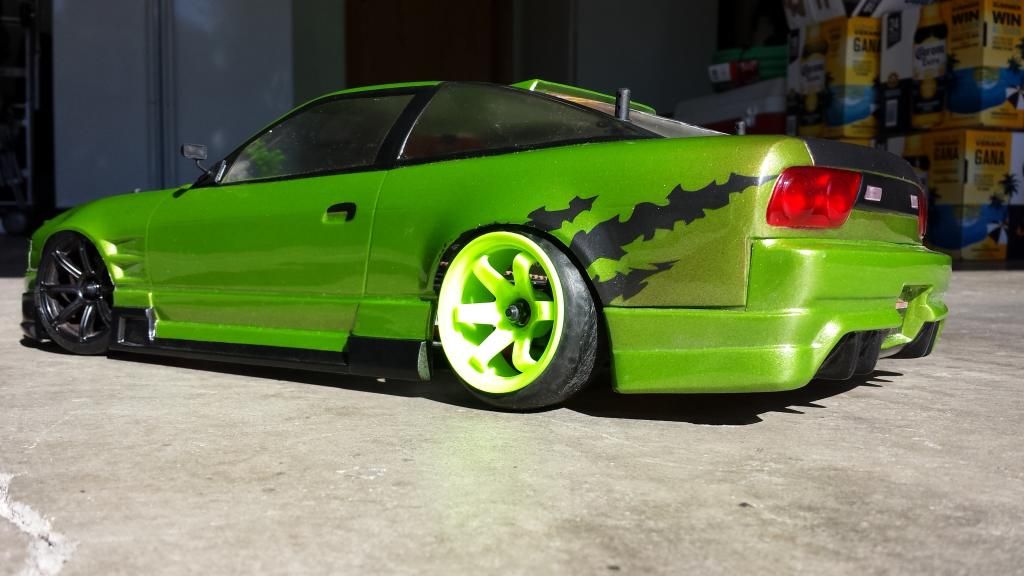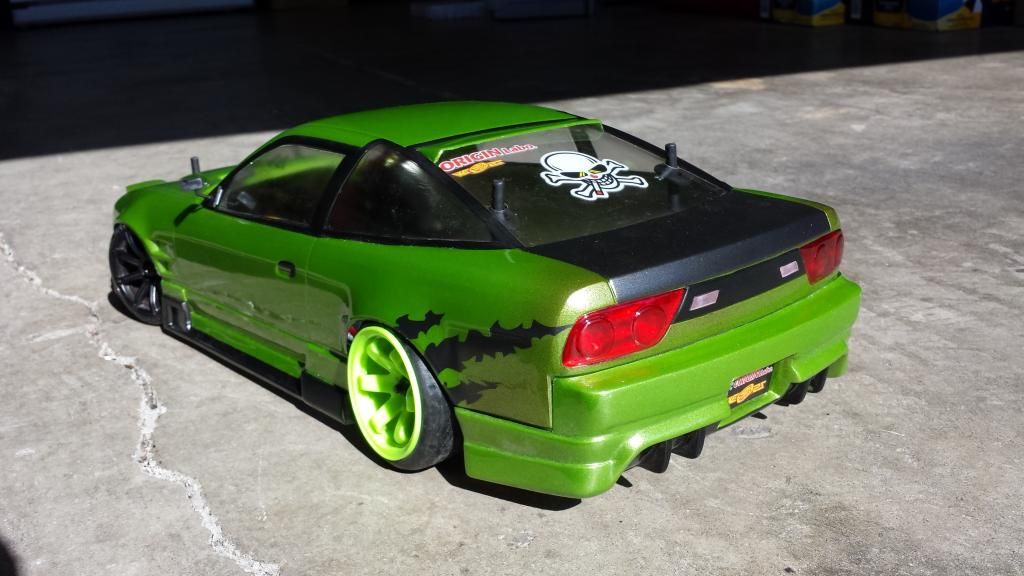 (This post was last modified: 07-08-2014, 12:19 AM by ticross.)