So, just as I suspected, the Active Hobby Link Suspension kit and Overdose rear chassis braces interfered with one another.
I bought the link kit to run, and so I decided to grind down the Overdose rear braces so I can run the kit. I started by doing it by hand, and well... it was going to take forever. This is after a little over half an hour of careful filing.
The main reason I wanted to do it by hand was because I didn't want to go too far and damage the piece, as with a grinder there was a good chance of going too far and damaging the brace.
Going by hand was taking wayyy too long though, and my hand was killing me. I decided to try and carefully grind it down using the angle grinder. What I didn't realize is I was grinding down on a slight angle, and ended up doing exactly what i didn't want to do, sanding off too much and damaging the rear brace. -.-;;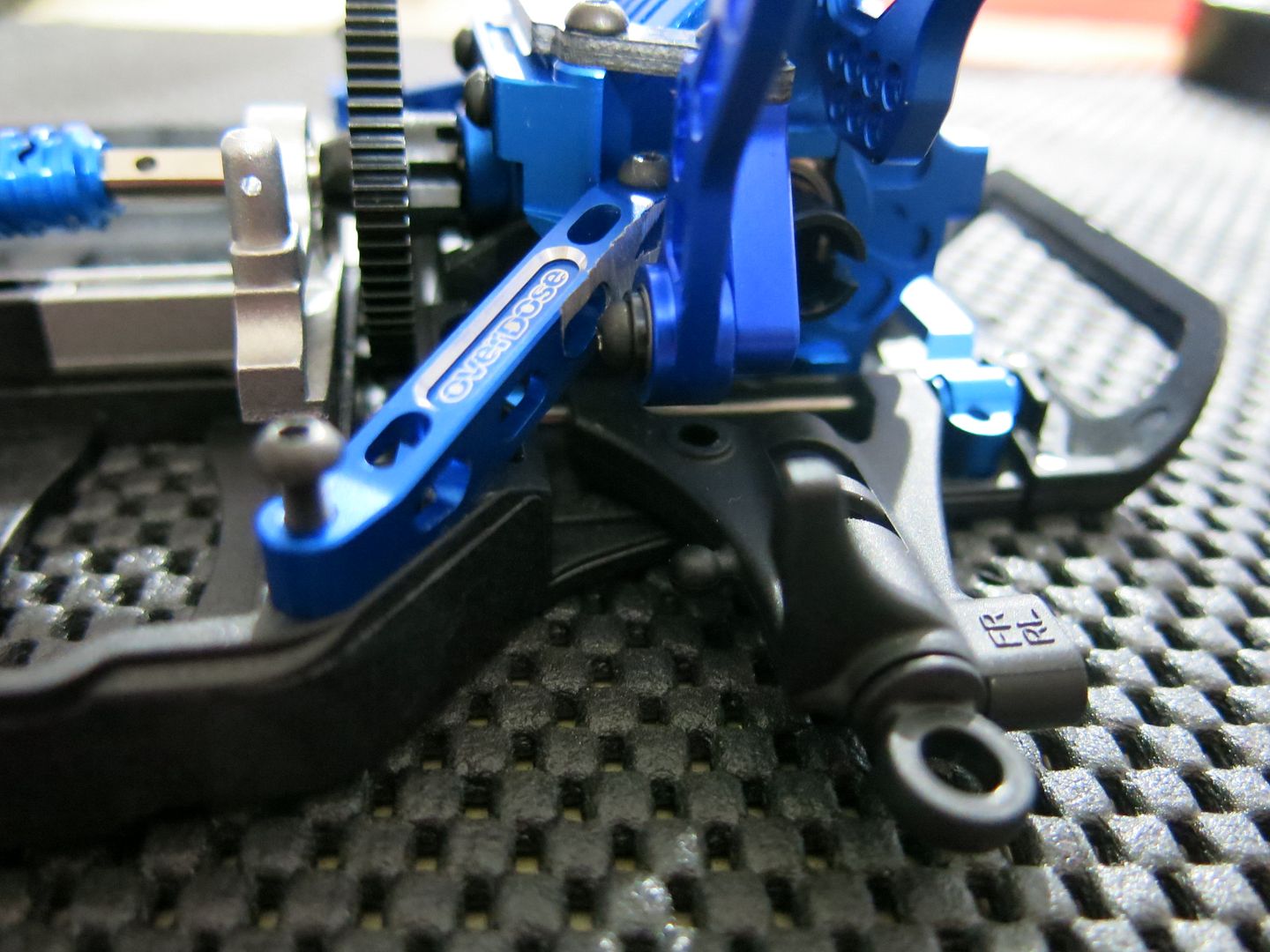 On the other side, I made sure not to make the same mistake twice. It came out how I had intended for both sides to come out for the most part. Not perfect, but not terrible...
I wasn't too happy that I messed one side up that badly, but at the end of the day it's not that noticeable from most angles.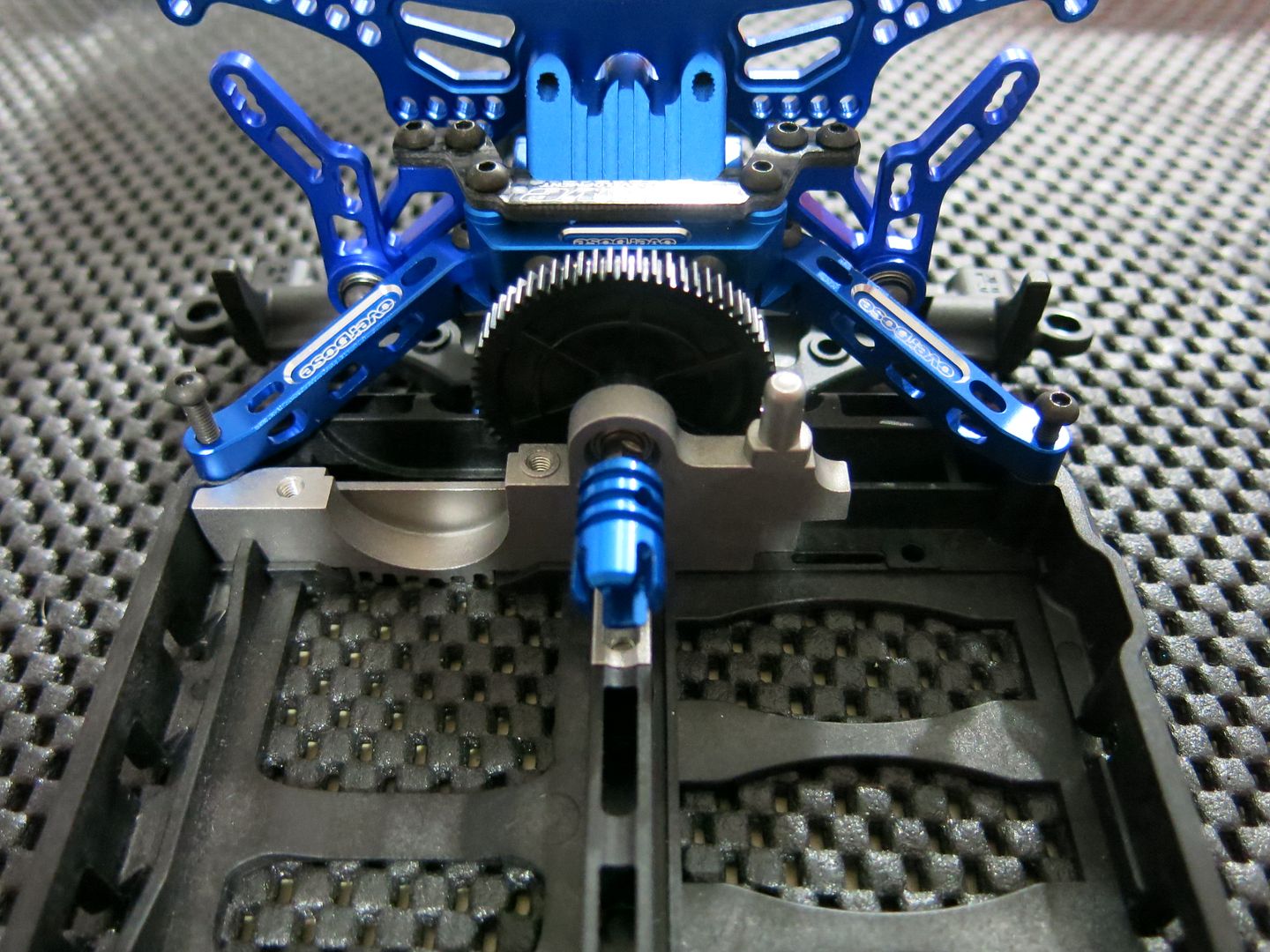 What isn't noticeable in the pics is that the Active Hobby Yokomo Blue is much darker than Yokomo blue. Although a small detail, it's a bit annoying.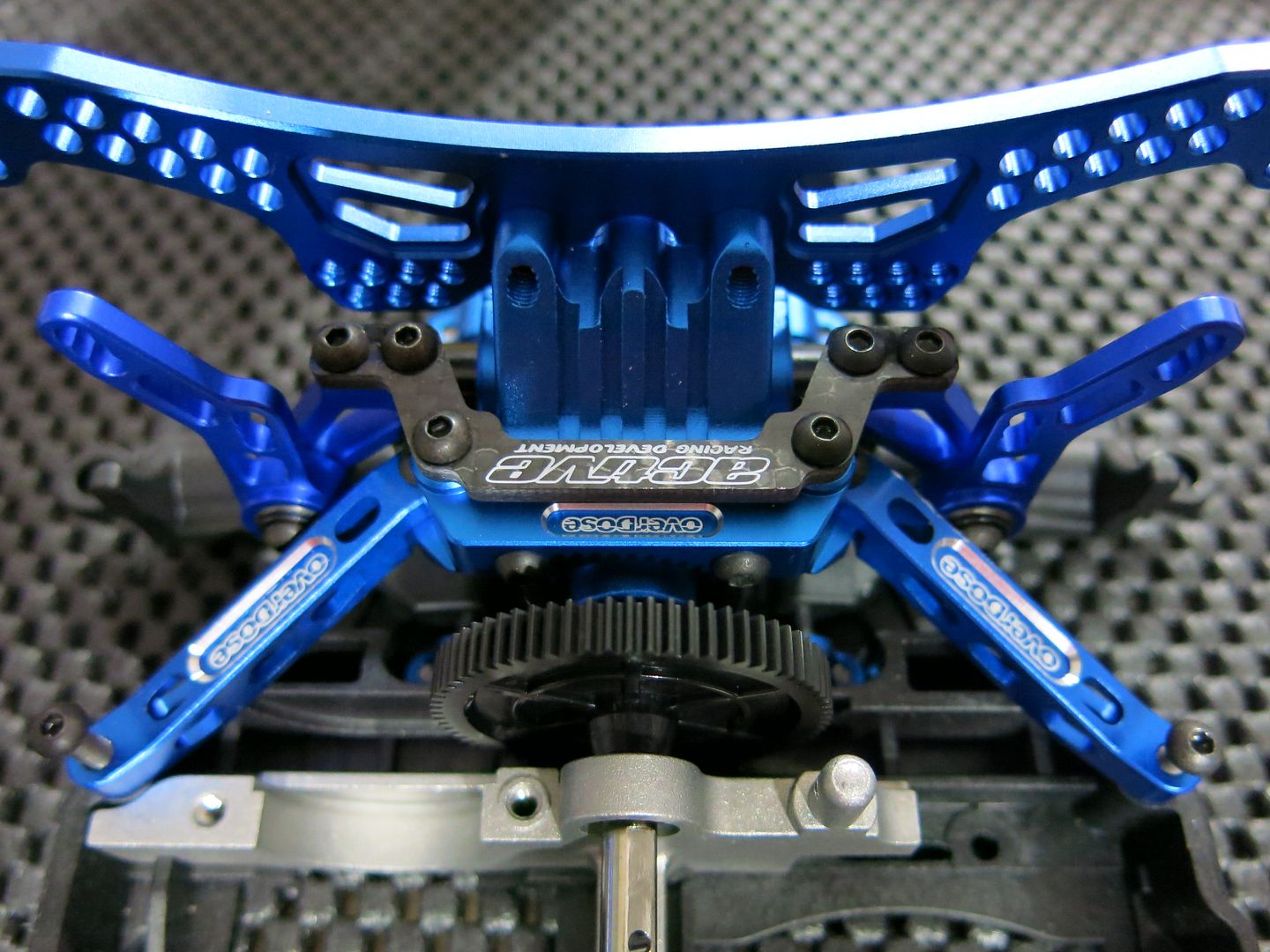 In the end, it didn't turn out just as I had planned for it, but at least this way I can run both parts instead of one going to waste..